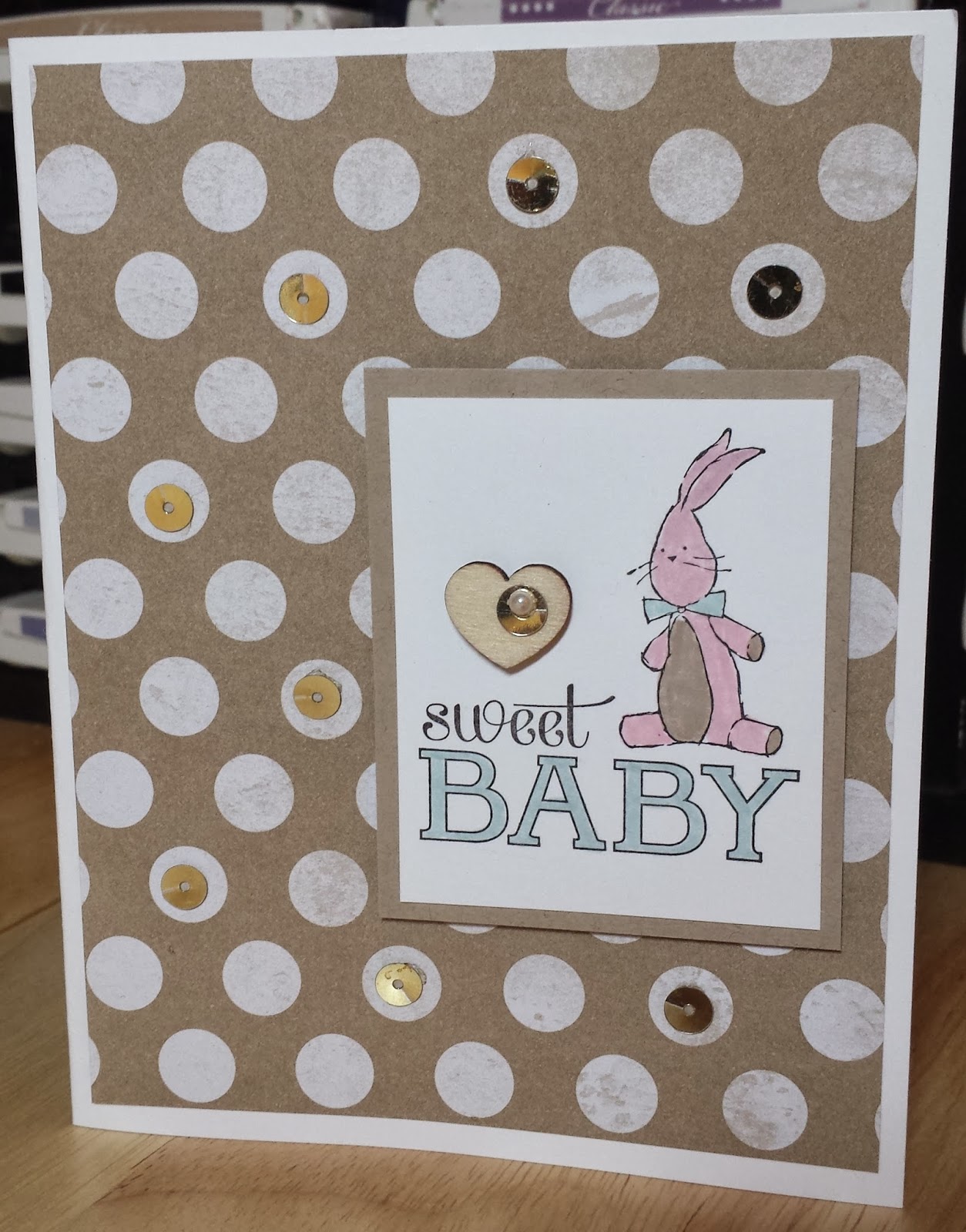 Howdy friends… and happy Wednesday! Tomorrow is my Friday and I have a "me" day planned for the real Friday so I am gearing up to make it through tomorrow.
Doing some prep for my Stamp Club tomorrow night helped, though. I love planning classes and imagining the happy faces of my customers as they make the projects.
Today's card isn't actually one we're doing in club. It's one I actually made for my group meeting last month and since I have a lot of friends having babies (or grandbabies in some cases), it will come in handy for me.
I absolutely love the "Baby, We've Grown" stamp set in the Occasions catalog. As soon as I saw it I knew it was going to be in my collection 🙂
This card features all sorts of new goodies from the Occasions catalog including some of my very favorite (um, hello gold sequin trim. You are beautiful! And Essential Wooden Elements? I think I love you…) Gee, can you tell I'm sort of giddy that tomorrow is Friday (for me!)…
Another favorite I used on this card was the Fresh Prints Designer Series paper Stack – see I told you there were all sorts of new goodies on this one! What's that? You don't have a new 2014 Occasions Catalog? That's very sad! If you don't already have a demonstrator, I'd be happy to send you a copy for free. Just
e-mail me with your mailing address and I'll pop one in the mailbox for your pronto!
Have a great day tomorrow… even if it's not really Friday!