Why Become a Shore Stamper?
Let me count the ways….
When you purchase the Stampin' Up starter kit through me, Jen Pitta, you will automatically become a Shore Stamper. Purchasing the starter kit is a great way to stock your craft room for less and/or make an income doing something you love. There's no obligation, but plenty of opportunity!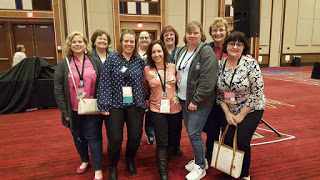 The starter kit is $99 plus tax (Free shipping!) and you get to select $125 worth of product of YOUR choice!
Here are my top 10 reasons I think you should become a Shore Stamper:
1. Never Pay Full Price for Stamps or Accessories again: After buying the starter kit all your Stampin' Up! purchases will be at least 20% off, every day! No coupon required.
2. Get Recognition and Rewards for your Accomplishments: Stampin'  Up is an amazing company that pampers its demonstrators! From free product and gifts (jewelry!) to on stage recognition and once-in-a-lifetime trips, this company knows how to spoil people. And they pamper us just for doing what we love to do… stamping!
3. VIP Access: As a Shore Stamper you will get sneak peeks of upcoming products and be able to purchase them at least a month before the general public every time a new catalog is released. Enjoy a quarterly magazine called Stampin' Success that is only available to Stampin' Up demonstrators. Learn, share and meet new "stampy" friends on the Demonstrator Party Planning Facebook group.
4. Monthly Shore Stamper Gatherings: Each month the local group of Shore Stampers gathers on Cape Cod to discuss business tips, share stamping projects, stamp, swap and get recognition for the achievements they accomplish in their Stampin' Up world. Meetings are also shared on Facebook Live with an option for "make & takes in the mail" if you don't live nearby!
5. Make New Friends: In the 13 years since I first became a Stampin' Up demonstrator I have made hundreds of new friends from across the country because of this hobby. They have become my greatest support structure and source of happiness. I can't imagine my life without them and it still amazes me that I probably wouldn't have met at least half of the people in my life right now if it weren't for a little rubber stamp.
6. Flexibility: The beauty of this opportunity is it can mean different things to different people. Do you want to save money on all your Stampin' Up! purchases? Do you want to make a little extra money to support your "habit"? Do you want to make an extra $500 a month to pay an unexpected expense? Or do you want to run a full time business like I do? It is all up to you.
7. Attend Stampin' Up! Events: You've seen  me post about these on this blog and on my Facebook Page: OnStage Live & Local, Online events – every Stampin' Up! event is better than the last. What could be better than getting together with a group of like-minded ladies (and men!) for a little stamping R & R and inspiration?
8. Support: The Shore Stamper group contains seriously some of the best people I've ever met. Not only will they be welcoming and supportive, but you'll have me to help guide you through this new adventure. Want to build a business? Let me help you run your very first event and get you started off on the right foot. Want to get some goodies at a discount? Let me help you build your first order to maximize your savings.
9. Live a Creative Lifestyle: Let's face it, Life is tough! Who couldn't use a little creativity to escape from bills, stress and drama and most importantly just to express yourself. We're only here on this Earth for a short time… make the most of it! I don't know about you, but I feel so alive after I've completed a crafty project… and sharing it with others makes it even better!
10. Because You Have Nothing To Lose: Purchasing the Starter kit is really a win-win. You get a great deal, a plethora of opportunity and new toys to get all inky with (so that's a win-win-win!). There is no obligation to do anything you don't want to do. Just pick up some stamps and enjoy wherever they may take you (perhaps that will be on an all expense paid trip for two? It's possible — it's all up to you!)
Ready to go? Sign-up here.