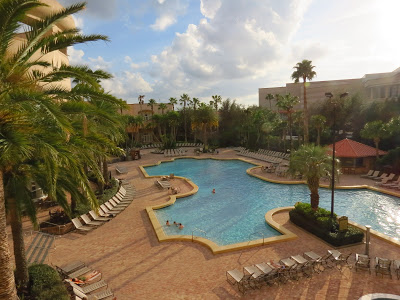 Howdy, friends! This last week just flew by! I was at the annual Leadership Conference for Stampin' Up in Orlando, Florida from Wednesday to Sunday last week and my head is still spinning from all the great ideas I learned. It was such a fun time. So I thought for my "Top Five Tuesday" post this week I would share my top five highlights from leadership:
ONE: A big highlight for me was the weather! Sunshine and 80 degrees was a welcomed changed from the 28 degrees I left behind on Old Cape Cod. It was great to have the flip flops out again!
TWO:
This announcement
is super exciting for me! I had just launched my own Stamp Club To Go program (today is the last day to RSVP, by the way) where you pay $40 and receive $30 in products and four projects that I design shipped to your door each month (the extra $10 pays for shipping). This first month is featuring the
Henry Says
stamp set from the spring catalog. The Paper Pumpkin program is one great, simple project delievered to your door each month that you can complete in 30 minutes or less for just $19.95! It's great for those of you who are super busy and just don't have time to stamp… now you do! You can sign up now even though your first kit won't be mailed until March — I already did!
THREE:
This video
is too funny and it features a brand new product (item #132807) that is going to be awesome for boys and girls alike. What do you see yourself making with this kit?
FOUR:
Attending Managers Reception for the first time was a huge, huge highlight for me — especially considering it was at the
Wizarding World of Harry Potter
! We got to go on all the rides we wanted, enjoyed as much Butterbeer as we liked and enjoyed some tasty treats including yummy chocolate Cauldron Cakes.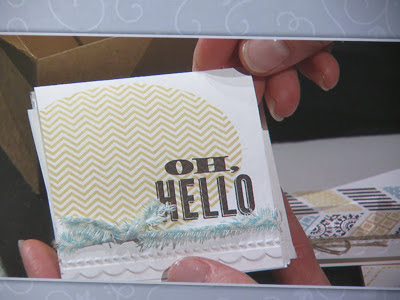 FIVE: Me and Shelli Gardner, the co-founder and CEO of Stampin' Up have the same stamping style, I think! I loved all of the projects she showcased in her stamping presentation using the Tea For Two suite. For someone who said she didn't really care for the suite at first, she totally rocked the projects (she said after that now it is one of her very favorite suites, ever)! I loved them all, but here are a few of my favorites:
These were an adorable little set of
3 X 3 cards… I'm totally making these for hostess gifts this month! Anyone want to
host a workshop with me
and get these cards as part of your gifts??
A cute little packet of cards….
And a gorgeous banner she created…. this is just a portion of it… super pretty!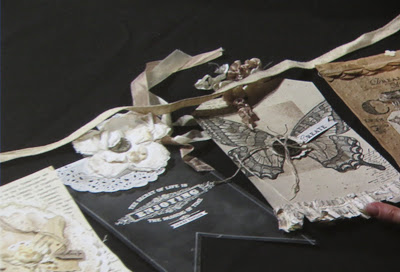 Well, that's a very quick update. Now that I've found a work-around for the whole posting pictures thing, I'll be back tonight with the next Countdown to Sale-A-Bration post — so sorry for the hiatus there, but I've still got some great projects to share.
Don't forget, you can order any of the products you see on my blog in my online store. Some of the highlights from today include:
Paper Pumpkin Monthly Subscription
Dude, You're Welcome Kit
Oh, Hello Stamp Set
Tea for Two Designer Series Paper
Swallowtail Buttlerfly Stamp
Paper Doilies
Thanks for stopping by today… don't forget, I'll be back later. Promise!