I had a great lazy weekend and for the first time in a long time, I'm feeling a bit rejuvenated and ready to tackle my Monday. I have to admit that I've fallen into the trap of working what feels like 24/7, seven days a week now that I work for myself.
But this weekend I participated in an online class from another demonstrator – it was part business training and part creating and it was just what I needed. I spent the entire day in my pajamas being inspired and getting inky on Sunday. I call that a win.
I also hosted a fun Facebook Live Catalog Launch party on Friday night (you can still see all we covered if you go to my By the Shore Stamping Facebook page and click on events and scroll to January 19 — it was the
Sale-A-Bration spotlight event
.)
Anyway, I thought I'd share with you one of my favorite techniques from the night. It's called crayon resist and I learned it ions ago when I first became a demonstrator. It was a real "wow" for me, and showed me the possibilities with this "stampin' stuff." (wink, wink).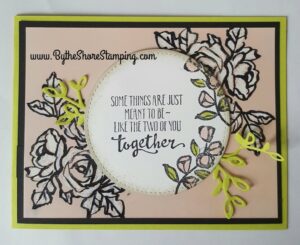 You can watch the video below for instructions on how to get this look:
(please note: this video isn't the best quality as I downloaded it from Facebook… but it still shows you all the tips and tricks!)
As you can see below, you don't need to be real meticulous while you're coloring with your crayon — it still looks great… even if you miss a petal or two!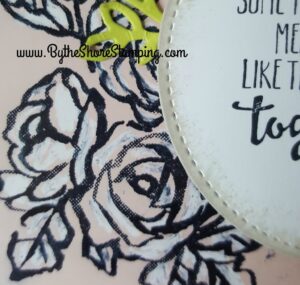 Thanks for stopping by today. If you'd like to see when I post new content here, please be sure to subscribe by email in the right hand side bar (you may need to switch to "web version" if you are viewing this on your cell phone).
Until next time… happy Stampin'!
xoxo
Jen
Product List