Hello my friends!
I hope you're surviving the wind and rain the past few days. It's great stamping weather, but not great for my walking goals. I've been trying to hit 10,000 steps a day and had been doing sooo good until yesterday. Oh well.
Good news is I have a new Teach Me Tuesday video for you. I was working on a masculine card using the new High Tide stamp set from the 2017 Stampin' Up Occasions Catalog (page 25), and wanted to share a few tips for some techniques that make a card feel a bit more appropriate for those men in your life.
Here is the card I made: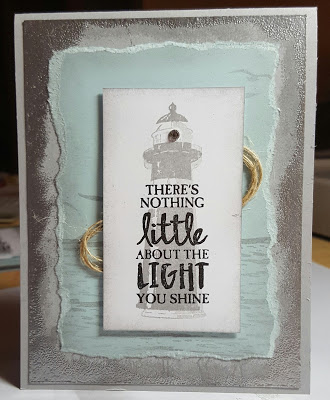 I am totally in love with this new High Tide stamp set. It's a two step stamp, which allows for layering of the image creating a two-tone effect. I did several techniques to add to the "grunge" aspect of this card, including stamping along the edges of the cardstock, silver embossing the edges, tearing, inking and in the video below I show distressing, too.
Here's a close-up of the card to see some of the detail: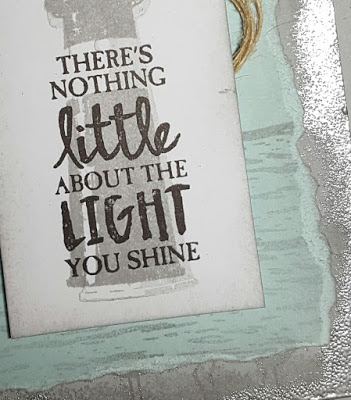 If you'd like to see how I made the card from start to finish, be sure to watch my Teach Me Tuesday video from this week. You can see that below:
I hope you'll subscribe to my YouTube channel. I'm really having fun "talking" with you each week! Be sure to let me know if you have something you'd like me to teach in an upcoming episode. I love suggestions!
I'll be back on Friday with another design for the Stylin' Stampin' INKspiration design team (so cool that I get to say that!).
Until next time… keep stampin'!