Welcome to my blog! I'm hoping this will be a source of inspiration and creativity for those that happen to come upon my blog. Once I settle into a blogging routine I hope to introduce challenges and perhaps some contests for cool Stampin' Up product to the mix as well.
I, myself, probably spend way too much time perusing blogs and scrapbooking websites when I should be creating, but I just love to see what everyone creates!
This blog will also be a great place to stay up-to-date on Stampin' Up specials and promotions and see sneak peeks of upcoming class and club projects!
And since the best part about blogs is the pictures… here are a few projects I've made recently….
This was a card swap with some fellow demonstrators using the Winter Post stamp set from Stampin' Up (My favorite this year!).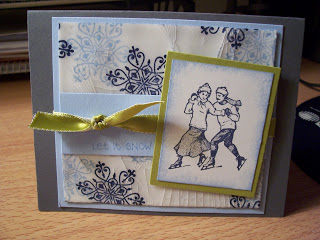 This was another card swap for the demonstrator swap we started at the Stampin' Up convention in 2008. (And again… using the Winter Post stamp set and the cracked glass technique).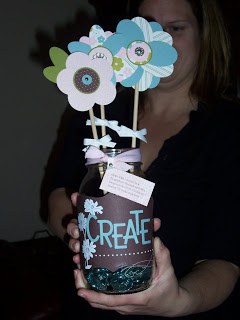 This was my gift for our annual holiday meeting and gift swap at my upline Karen Landry's house….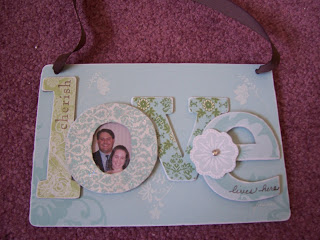 This was actually a wall hanging I made as part of my 2008 Artisian Award entry. Unfortunately, I did not win but there is always next year! This was displayed on the Convention Display boards in July, though… so that was exciting!