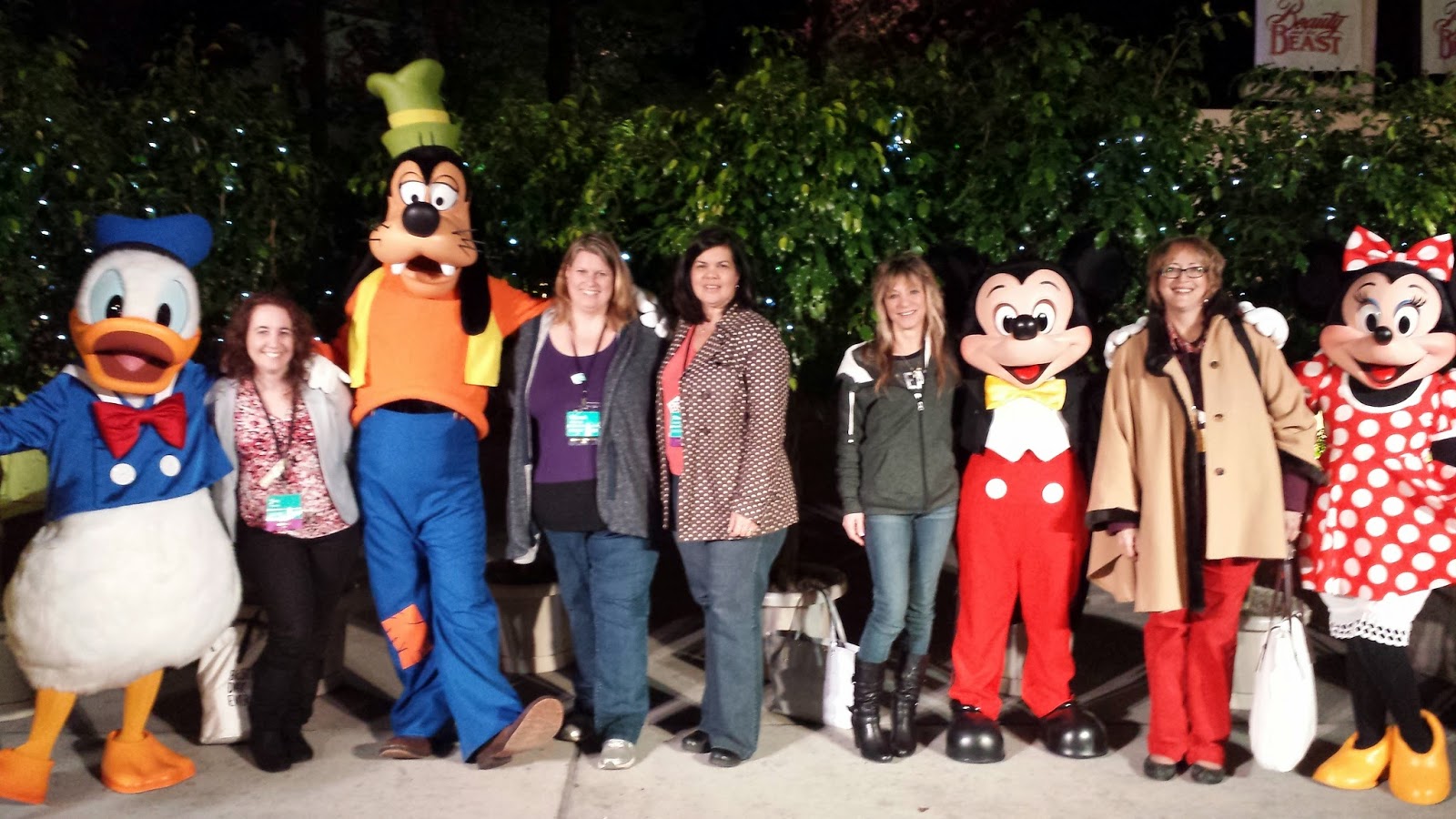 Hello! Do you ever have one of those days when you just can't force yourself to function? Yup. That was my day yesterday. I came home after work and I ate dinner, sat on the couch and that was the end of the story.
So I apologize for not posting my Stampin' Up Leadership photos yesterday as I had promised, but I'm back and wanted to share some of the highlights with you!
I love this photo — so much fun. I must admit, Donald Duck was pretty smitten with me. He kept kissing me! 🙂 So fun. This photo was taken at the Manager's Reception held on the first night of Leadership. Stampin' Up rented out a small section of Hollywood Studios for manager's and above. For the third year in a row I've been able to go to this awesome event! They had two roller coasters open for us (I'm a wimp and didn't ride either of them!) and there was also a plethora of yummy desserts for us to enjoy.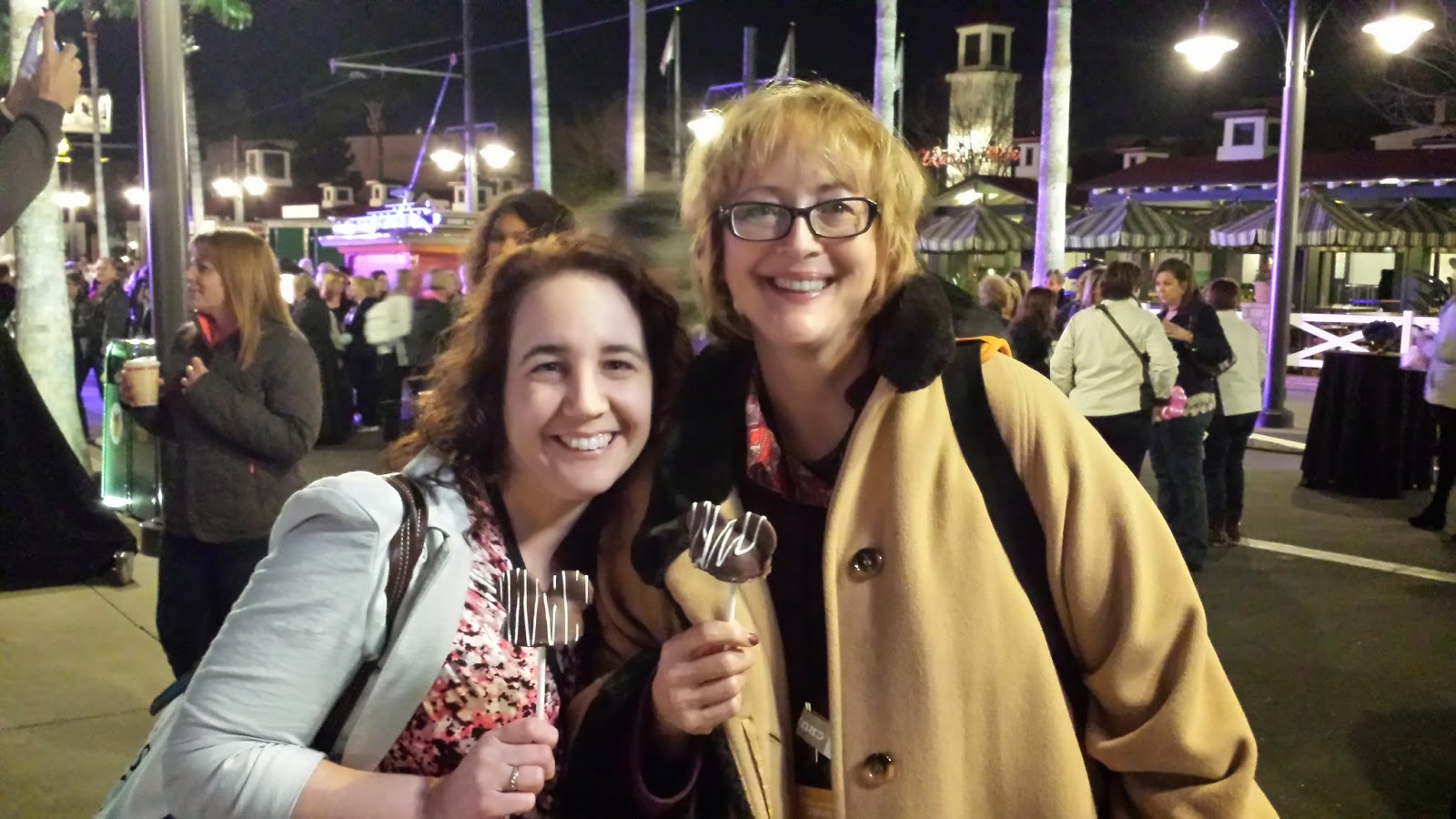 Here me and my buddy Candy were enjoying our Mickey Mouse cake pops!
Manager's Reception is always a highlight, but there were so many other fun moments packed into those three days. Leadership has always been my favorite Stampin' Up event.
I'll share a few more fun project photos that were shared on stage during the conference. It's always interesting to see all the different ways people use the products in the new Occasions catalog. Hopefully a few of them will inspire you as much as they do for me! With that… I'm heading off to the craft table… well, maybe it will be off to bed for tonight (it's 10 p.m. and I had a long day!) — but I certainly will be headed to the craft table this weekend — after all what else would I do as we prepare for MORE snow!! Stay warm, friends!
Ok… that's all for now. I'll be back soon with some more crafting goodness. If you're in the line of the latest snow fall… stay warm!