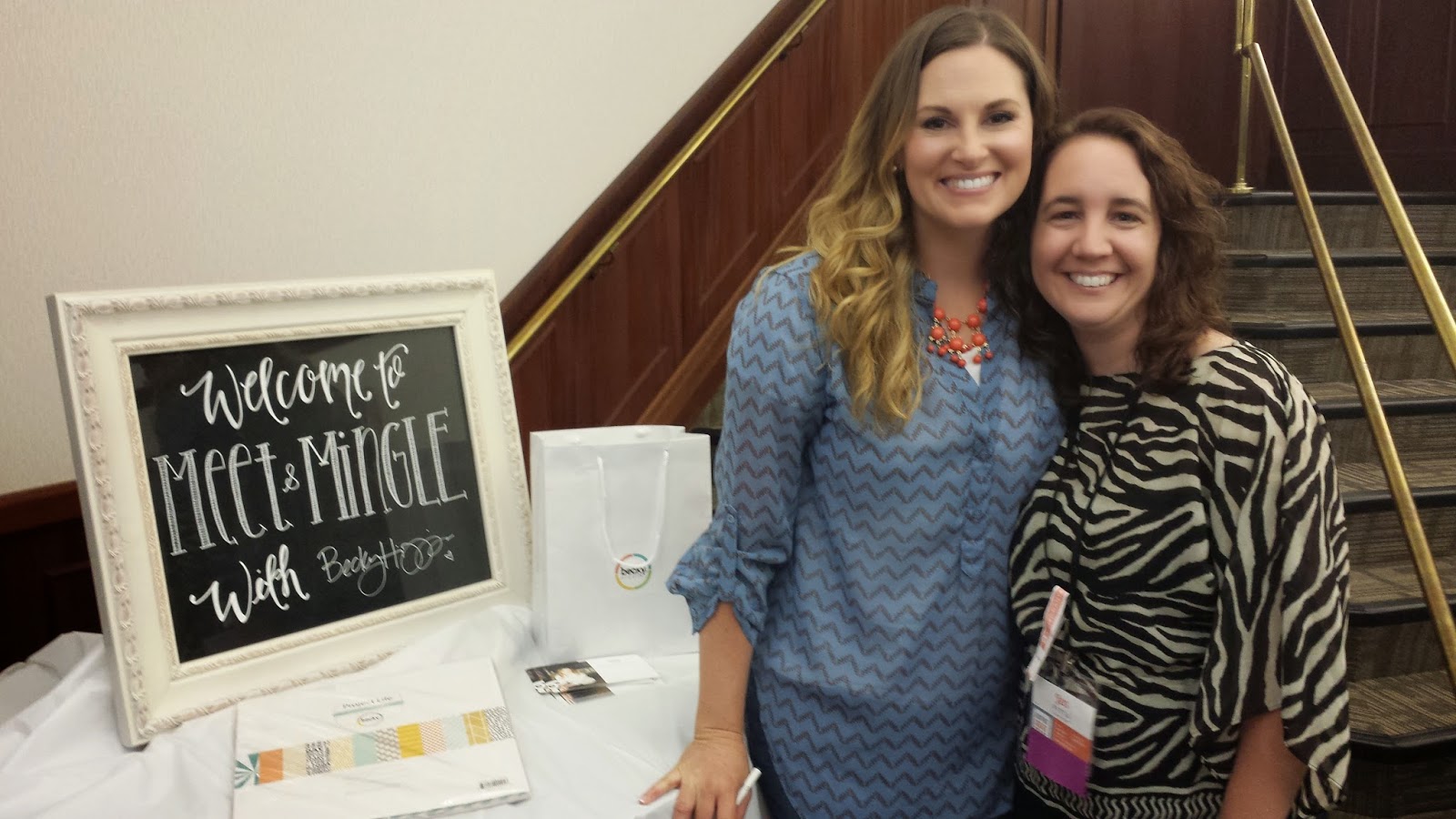 Hello there again friends… Can you believe it? I'm back again within two days! I'm really going to try and be better about my poor old blog… but I'm not promising anything!
Today I wanted to pop in with some fun pictures from the Meet & Mingle with Becky Higgins (Founder of the Project Life scrapbooking system) that I attended while at the Inspire. Create. Share. Stampin' Up! Convention in Salt Lake City. She limited the amount of people that could attend to 120 so she had the opportunity to chat, sign and take photos with everyone present. I became a little starstruck when I saw her (I've been following her blog/products for the past 14 years!). So I didn't ask her anything profound (actually I didn't ask her anything — she was actually asking me questions! I told you I was starstruck… just "crickets" from my side of the conversation!).
Anyway, before the "meet and mingle" portion she did a little Q & A and a demo of her new Project Life App (so cool, but top secret right now!). She also had some of these yummy treats for us: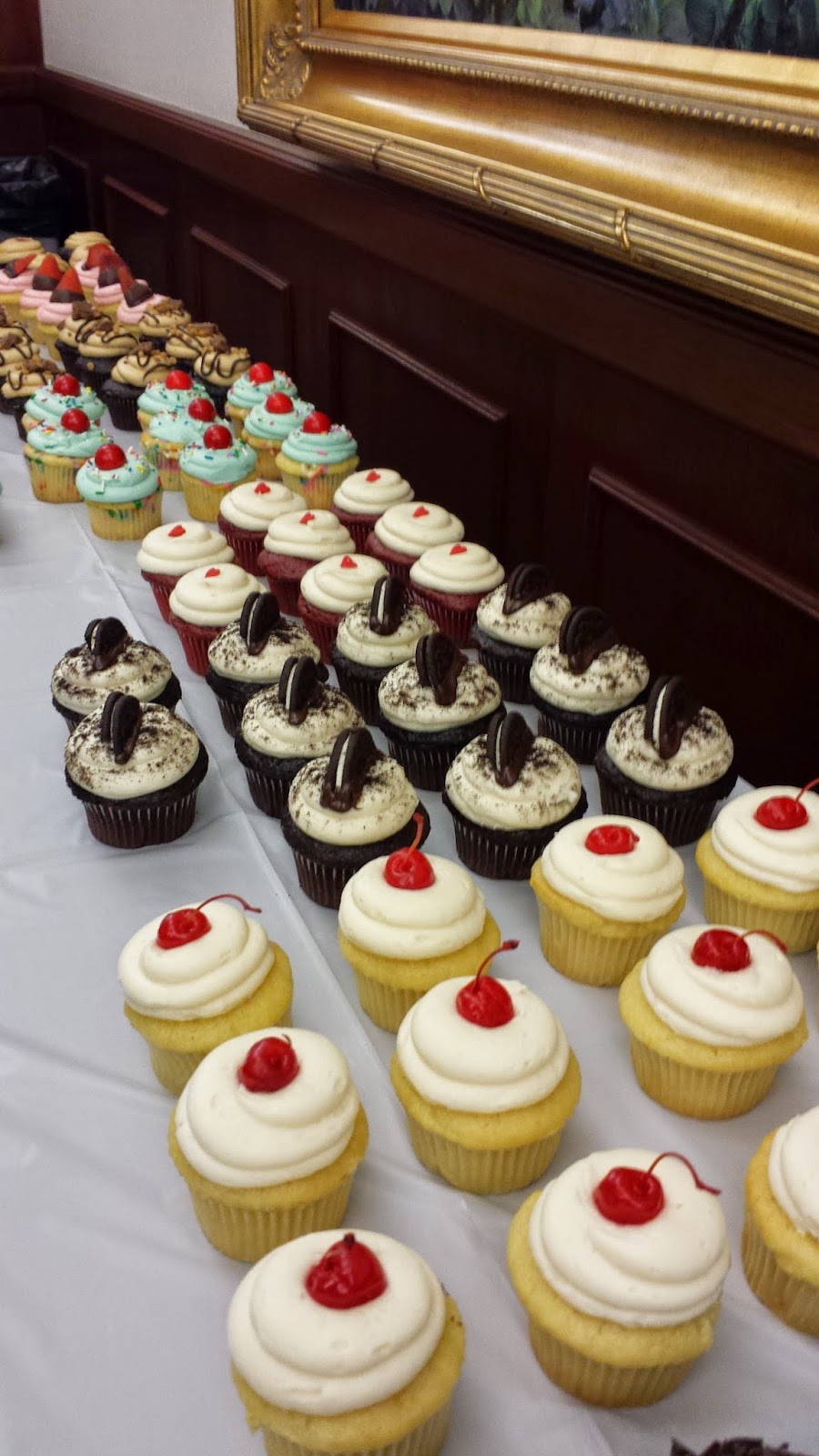 Don't they look delightful? It was breakfast time when we started this session so I went with the strawberry flavored cupcake as I figured fruit could pass as breakfast, right? Really, it was the chocolate covered strawberry on top that drew my attention! And boy was it yummy! I totally want another one right now…
I digress… Here's another photo from the event (below) — this was me with the fabulous goody bag each of us was given. Inside was a brand spanking new Project Life by Stampin' Up card collection kit (Playground) as well as a bunch of other PL goodies. So, so fun.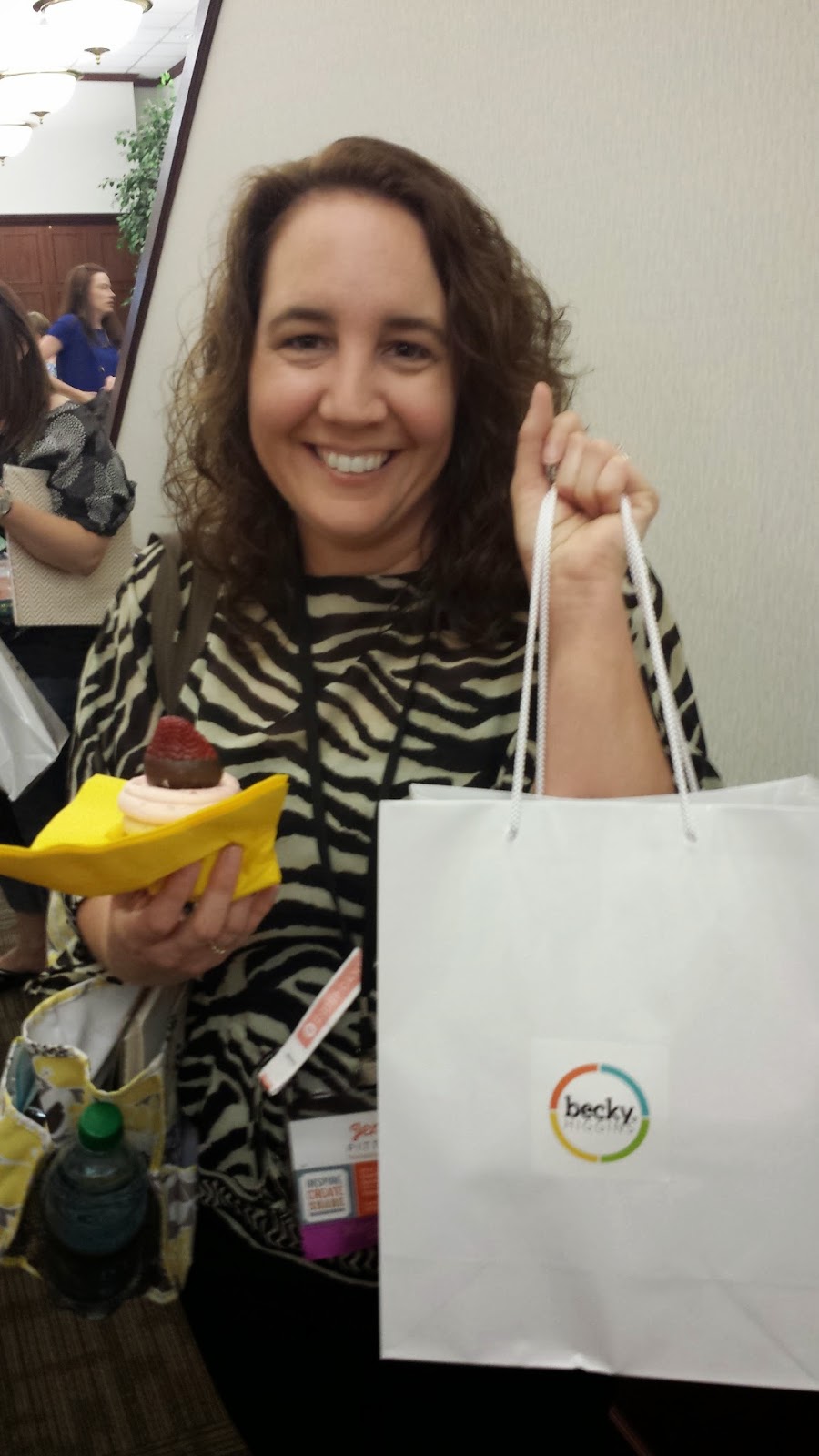 Becky shared a bunch of tips with us during her presentation and I thought I would share those tips with you! But first, let me explain the Project Life system a little bit for those of you who are not familiar.
Basically, Project Life is a pocket-based scrapbooking system. Becky created this product because she found she was spending hours to create one layout (what scrapbooker doesn't now that pain??) — and while that's a great creative outlet, it's not a great way to get pages DONE. So she came up with this system that basically involves you slipping photos into photo pocket pages and then adding adorable, decorated journaling cards (and just a few accessories if you'd like) to tell the story. The basic principle is to tell your stories in a fast and simple way, while also making it a fun book to look at and enjoy for generations to come.
Here is a sample of a Project Life by Stampin' Up page. This was showcased at convention by the fabulous Carrie Cudney (one of the demonstrator trainers for Stampin' Up). The card collection she used was Love Story (which is now available for purchase here):
Did you notice that she even stuck a ticket stub in the scrapbook? I love that it is so easy to include life's mementos into this style of scrapbooking. I also love this size album — it's the
6 X 8 Expresso album
(I'll be sharing some photos from my Key West album of the same size soon…).
Boy… I've gone off on a long tangent! Let's get to the "meat" of this post… Becky's tips! As I mentioned she gave some great tips for getting started with Project Life… here they are:
1. Keep it Simple! Don't overthink this method of scrapbooking… otherwise it gets daunting and that's the exact opposite result of the intention behind Project Life. And don't try to plan too much. Print all your photos 4 x 6 (rather than trying to decide which ones to print 4 x 6 and which ones to print 3 x 4) and then crop if necessary.
2. Focus on One Project at a Time! You know what happens when you start worrying about your daughter's graduation album, the baby album for your friends' neighbor, your wedding album from eight years ago and that friendship album you wanted to make for your best friend… you get overwhelmed and do nothing. Becky recommends "batch processing." So if you are working on your vacation album just focus on that project until it is completed. Begin by selecting/printing photos, then work on journaling for the trip and then assembling the album.
3. Get over your dislike of your handwriting! So many of us are guilty of not writing in our albums because we hate our handwriting. One of the attendees shared a story about why she always includes her handwriting and since you don't know her I thought I'd share a story about me and why I always include my handwriting at least once in each of my albums. You may not know this, but my middle name is John. Yes, as in the boy's name. (My Mom wanted a boy and I didn't cooperate… but that's another story). Anyway, I was named after my great grandfather who I was fortunate enough to know. He was 89 when he died and I was just 9. He used to say that he had Johns all over England (where he was from) named after him, but I was the only girl. I am so fortunate to say that he gave me a handwritten birthday card for my 9th birthday… and I still have it today. I cherish his writing — especially that it is messy and hard to read. You know why? Because he was aging and it was hard for him to write by that point… but he still made the effort to write that card for me… and I will cherish it always. Be sure you are not behaving in a selfish manner and depriving your friends, family and children from having that little piece of you — your writing and thoughts – generations from now. I assure you it will be one of their most treasured items.
Ok… I think that's enough babbling for now… feel free to visit www.beckyhiggins.com for more info about Project Life and be sure to visit
my store
to see all the
Project Life by Stampin' Up products
. In fact, from now through Thursday, July 31 I am offering a special to help you get started with Project Life. Order any Project Life by Stampin' Up Card Collection and Accessory Pack and I will give you a free set of Project Life pens. These pens are amazing for journaling, but they are also fabulous for your stamping projects, too! Check out some of these samples from Lydia Fiedler – a fellow demonstrator – that all use these Project Life pens… trust me, you'll want some of your own!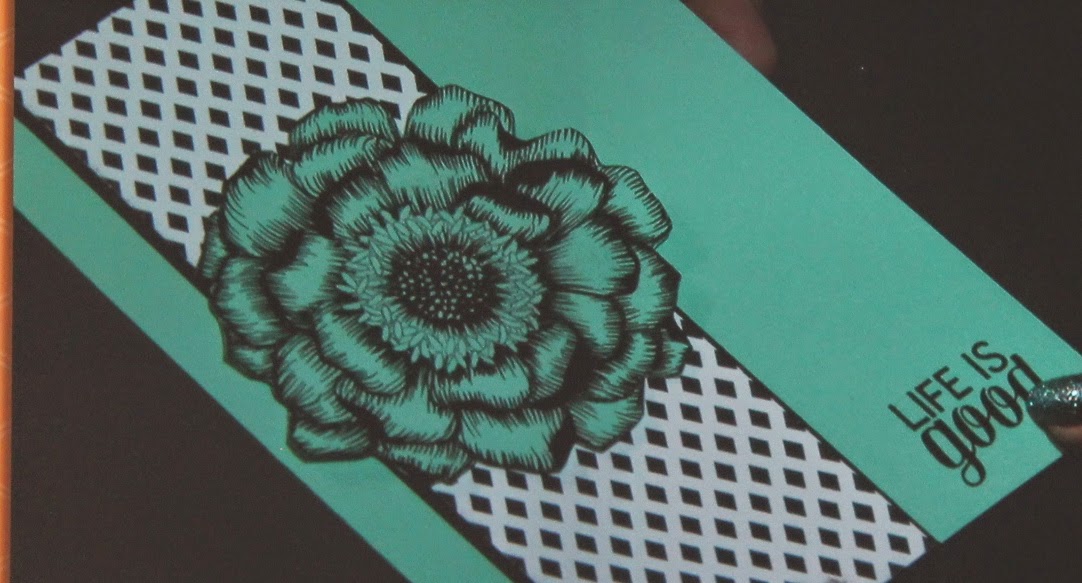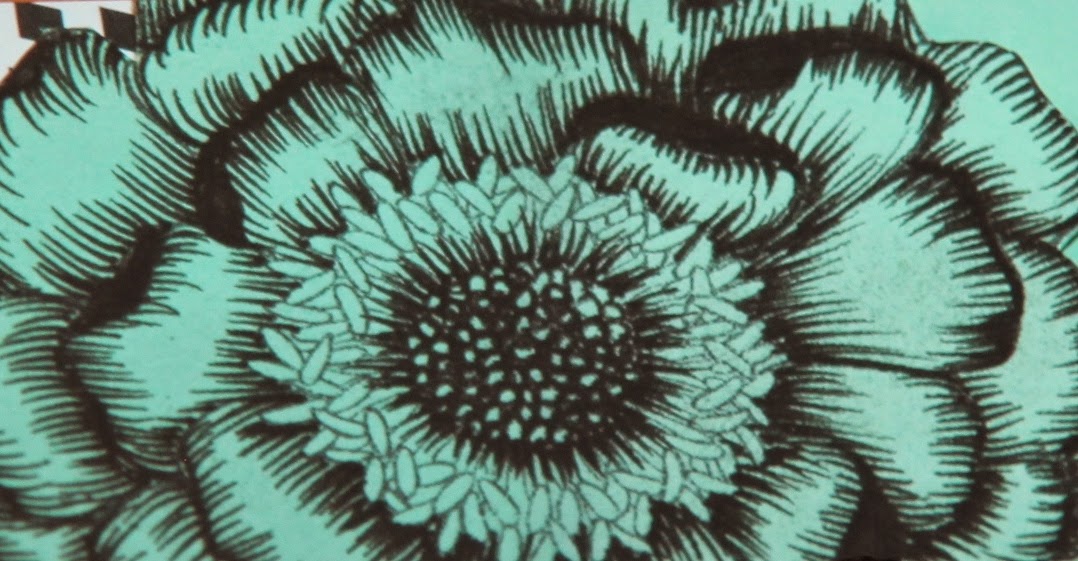 The above samples were made by just drawing thick-to-thin black lines all around the petals. Beautiful, right?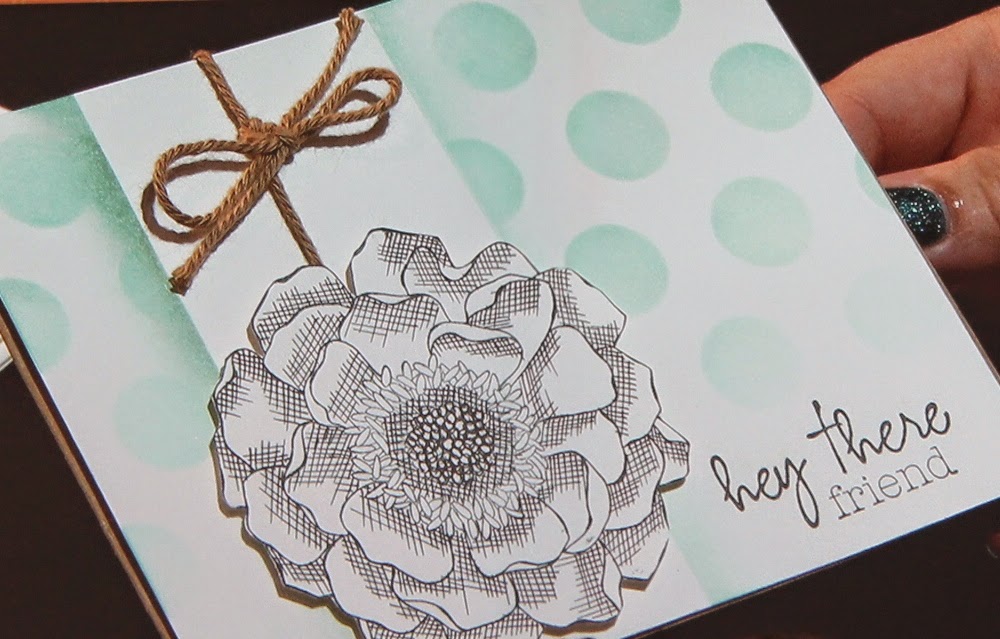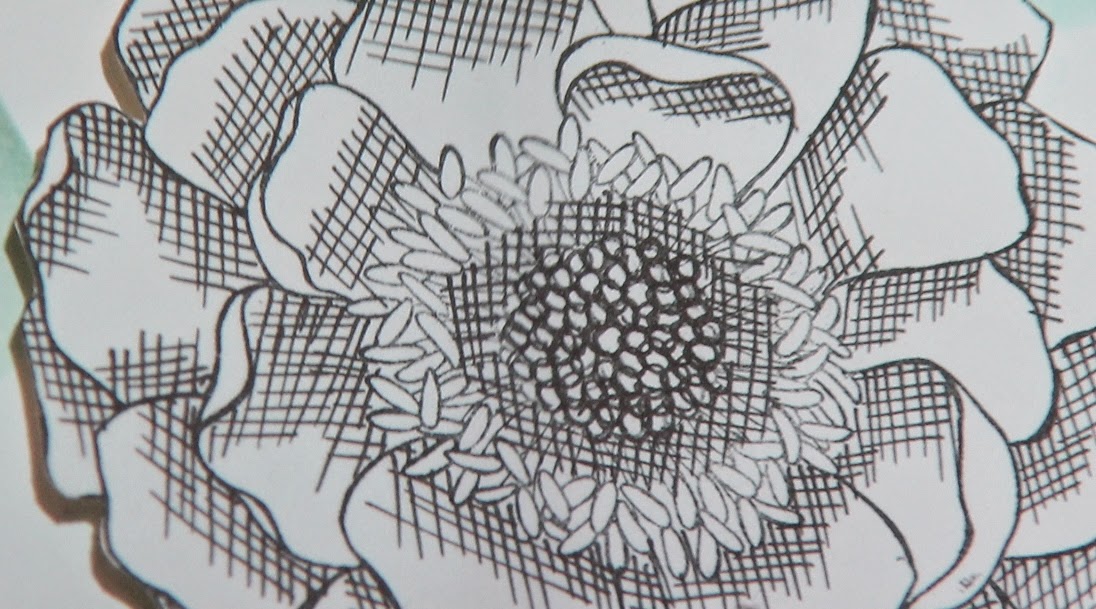 The two samples above were used by drawing a "crosshatch" pattern on each of the petals. Totally amazing! Want some Project Life markers to use for yourself? Visit my
online store
and purchase any Project Life by Stampin' Up card collection and accessory kit by Thursday, July 31 and I'll send you your very own Project Life pens!
And since I'm so hit or miss here on the old blog — feel free to comment below on what Project Life album you'll be starting with… it might encourage me to keep visiting this little blog of mine! 😉 Thanks for visiting today… see you soon!