I think I may have showed you these scrapbook pages before, but I'm re-posting them again as a sample of what you can make in my upcoming Scrapbooking 101 class at the Chatham Community Center.
Here's the class description:
Interested in learning how to record treasured memories in an heirloom album created by you? Have tons of photos lying around and not sure what to do with them? Learn the ins and outs of scrapbooking in this class. We'll go over a five-step process to perfect pages and create at least one page of our own (maybe more!). Besides the completed scrapbook page, students will take home two "scrap maps" to be used to create additional pages at home and all the leftovers from the Simply Sent Scrappin' Kit we'll use in class. Students should bring 5 to 10 photos to class, scissors and a paper trimmer if you have one. Class cost is $35. Class runs from 1 to 4 p.m.
I'd love to have you join me! It's a fun, self-paced class and you really can get a lot done. Here are some more pages I made with that same Happy B-day Simply Scrappin' Kit: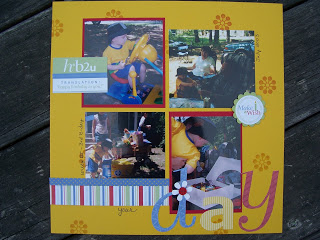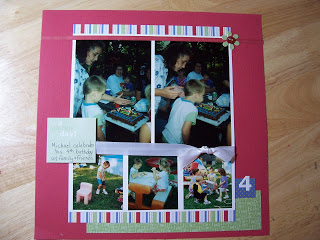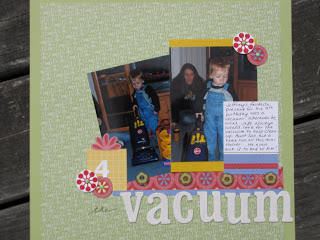 I actually did one more page, but I can't get it to upload! Grrr. And actually there are a lot more leftover supplies… I could probably get even one or two more pages out of the kit.You really get a lot of supplies for your money.
If you want to "play" please call the Chatham Community Center at 508-945-5175 to reserve your spot. I need to order the supplies no later than March 12 so I won't be able to take any late reservations.
If you want, you can even pick which Simply Scrappin' Kit you'd like to use. Just visit pages 164-167 of the
2009-2010 Idea Book and Catalog
to make your selection. When you call to register just let them know which kit you'd like to use. If you don't give a preference I will order you the Happy B-Day kit I used above.
Thanks for stopping by today!