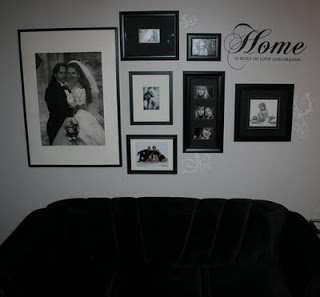 I totally forgot that I owe you a winner in the Halloween giveaway! I posted here a chance to win this fabulous "Home is built of love and dreams" decor elements and then forgot to announce a winner on Halloween!
So without any further ado… the winner is…. BEE! Congrats Bee. Thanks for playing along.
I believe I am going to see you this week so I will bring your prize along…
Well I have lots of work today — both of the "real" job and the Stampin' job variety. I hope you have a great Tuesday and thanks for stopping by!