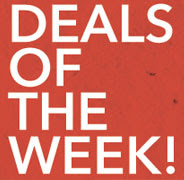 Hi everyone! I forgot to update my blog for the new deals of the week this week! This is the last one and it's a good one if you've got little kiddos… or you just like to feel like a kid again! lol!
From now through October 31 (Saturday), you can order either the Princess party kit or the Pirate party kit for just $9.99. They both are usually $15.95.
Check out the photos of the kits below.
You can order either kit online here. That's all for today…. I'm off to curl up in my bed with a good book… it's definitely a good book in bed kind of night (very windy and rainy here on good ol' Cape Cod!) Nighty-night!