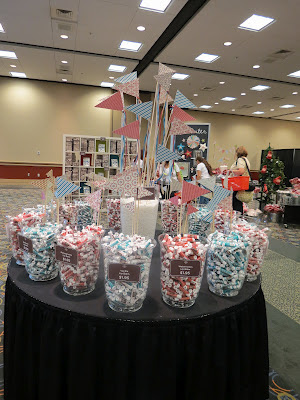 One of the coolest things about being a demonstrator and being able to go to convention each year is Memento Mall!
It's the greatest little Stampin' Up logo store available only during convention. Look at this sweet little display of Stampin' Up branded chap sticks! There were four flavors: Watermelon, Pomegranate, Spearmint and Vanilla. That makes keeping your lips from chapping or burning super fun, right? And I love the cute little flag decorations — all made with fabulous SU product, of course.
I thought I'd share a few more photos I took of Memento Mall. There is just so much to see at this fun little shopping haven!
See for yourself: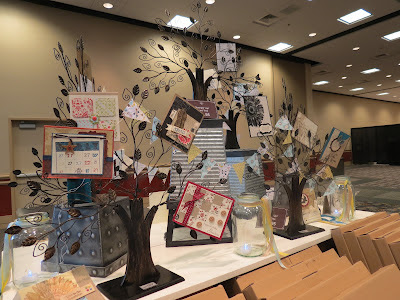 This was a fun little display of cards to showcase the card tree (quite literally a tree!) for us to showcase upcoming class projects and favorite samples. Isn't it the cutest thing?? There were some great card samples on it too….
like this one:
and this one:
and this one:
I'm telling you … there is inspiration EVERYWHERE at convention!
Here are a couple more photos from Memento Mall: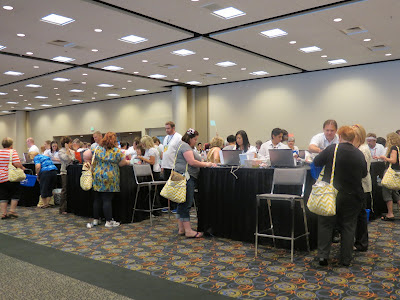 This last one is the cashiers ready to ring all of us up. It's actually only one side of the bank of cashiers (there's more to the right). The line can get pretty long sometimes… but don't worry they move really quick! Can you see in the center of the photo above one of the cashiers is waving a little flag? That's how you know the register is open again… it's so hard to see through the sea of people! 🙂
Would you like to be at Memento Mall with me next year? Right now is a great time to join SU… all new recruits who take advantage of the new "build-your-own" starter kit option in the 2012-2013 Idea Book and Catalog, will also receive a spooktacular home decor project kit, too (it includes free stamps and accessories — boosting the value of your starter kit!). Look at how cute it is: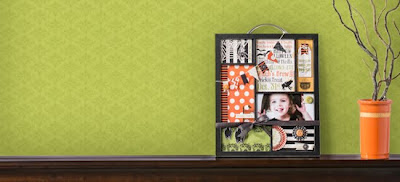 So cute. Do you want to join the fun? Ready to do it right now? Go to my
website
and click on the "join the fun" tab on the top right. Have some questions?
E-mail me
and I'll get right back with you to answer your questions. I'd be so honored to have you as part of my team!
Happy Friday!