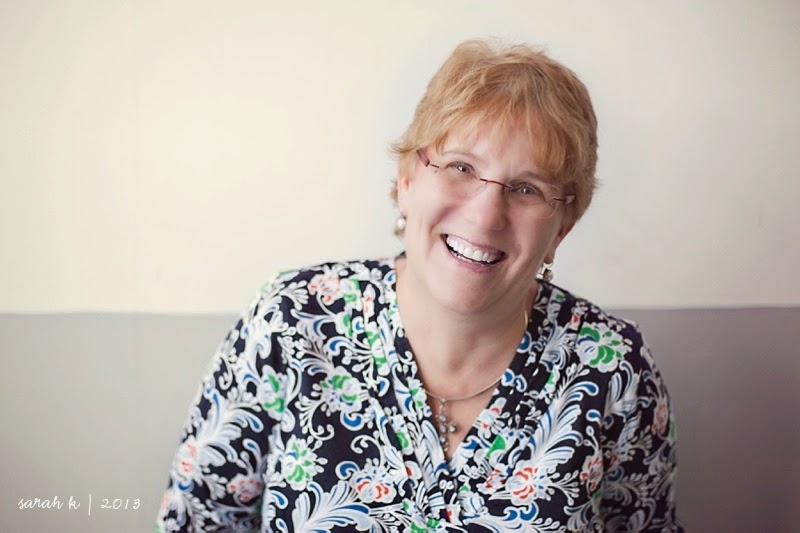 Hello, Hello! Welcome to my second edition of "Meet the Crafter." I don't know about you, but I love to read about other crafty folks and find out what inspires them, what they're favorite tools are and get that "backstage pass" to what their crafting life is like!
I introduced this series with Sarah K in June and now I'd like to introduce you to Linda M. We spent some crafty time together back and June and this lady can make a card like nobody's business! 🙂 Without further ado… here's more about Linda:
How did you start paper crafting and what is your paper craft of choice (card making, scrapbooking, etc.)?
I started making Christmas cards about 15 years ago. The first two years I used construction paper! From there I moved on to scrapbooking, but my favorite craft of choice is still card making.
Where do you find inspiration for your projects?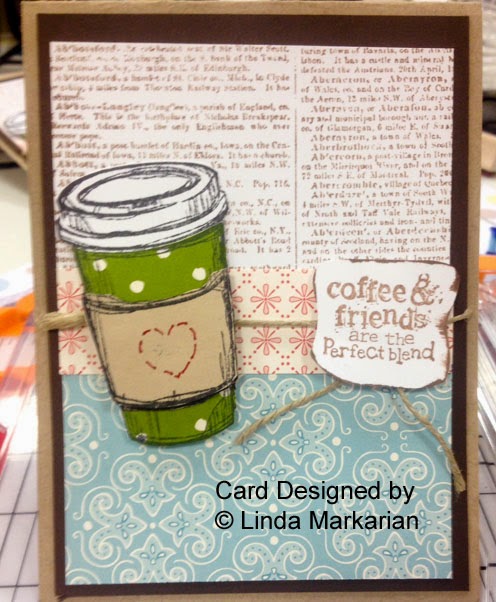 I find inspiration from other people's work and all the materials that are available. There are so many talented people out there. I have really fallen in love with doodling, different stamping techniques and using twine, ribbon and buttons.
What is your favorite Stampin' Up product and why?
My favorite Stampin' Up product has to be their stamps. There is a stamp for every theme, like "Coffee and Friends are the Perfect Blend" (from Perfect Blend, page 116 of current catalog). I thought it was the perfect stamp for a card to someone to suggest getting together (maybe for coffee) or just to say, "Hi."
What project(s) is on your to do/try list?
I want to make a heritage book. I recently found a lot of old pictures and would like to tell their story. I have never taken on anything like that. I have seen heritage books other people have made and really like them. It is a great piece of history.
Thank you so much, Linda for playing along with my Meet the Crafter series! Would YOU like to be featured in my next Meet the Crafter profile? E-mail me and I'll send you the details.