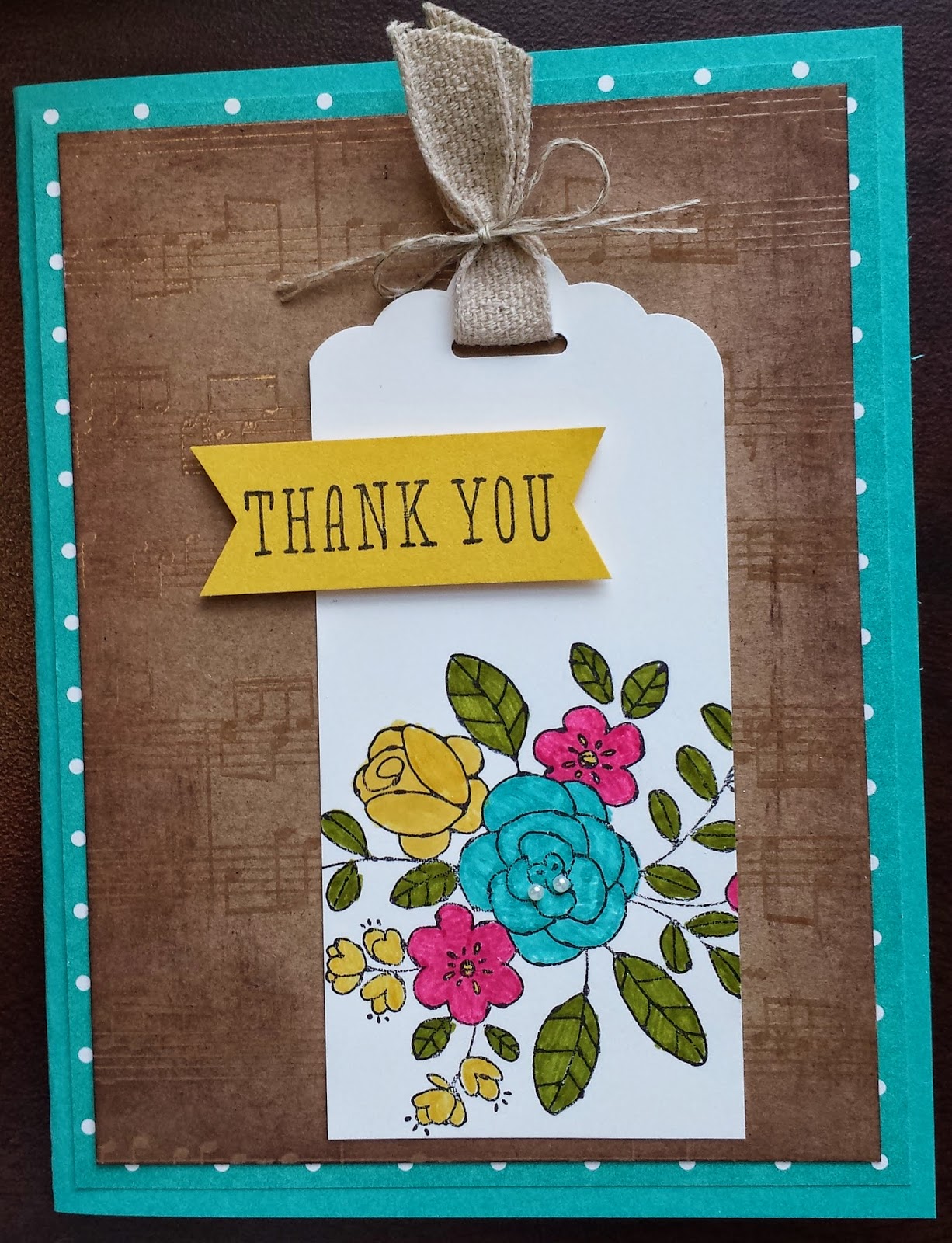 Hello, Hello Stampers. Happy Friday. The sun is shining, the birds are chirping. Yay! Spring is here 🙂
I wanted to pop in today and share with you a card that I created for my Stamp Club program. This class is offered both live at my house (on the third Thursday of every month – next class is Thursday, May 15) and as a "To Go" option for those of you who do not leave nearby.
Each month I feature a different stamp set and show you a variety of ways to use it. This month (April) was the So Very Grateful stamp set from the Occasions Mini Catalog. I like this class because it gives me the opportunity to really play with techniques and showcase the versatility of stamping. Card class (the last Tuesday of every month in Chatham) is great for mass producing cards (cute, simple designs), but this is the class if you want to learn new things. (And hey, who says you can't attend both, right? wink, wink)
This is how it works: If you are local — it's pretty simple — you come to class make the cards and place your minimum order. Easy, peasy (we have a fun group of ladies that meet at my house, too!) For the "To Go" option, at the start of the month I e-mail you the supplies I use on the cards and then you place the minimum order in my online store using a hostess code. I then send you the pre-cut card kits and written directions (with pictures) for the cards. Each month a new member is the "hostess" meaning she earns the hostess benefits from all the orders (which is why the online orders need to use the hostess code). So you're guaranteed $30 worth of free product during your hostess month. The minimum order each month is just $30 (of course you could collect outside orders or host your own private class during your hostess month to earn EXTRA free hostess dollars!).
If you are new to stamping Stamp Club is a great way to not only build your stash, but to also learn how to use it, too!


I thought I'd share with you today a sample of the directions. The card to the right features the "stained glass" technique. Click here to download the directions for this technique.
Do you like the idea of getting together once a month to learn some new stamping? Or maybe you'd like to get some "happy mail" each month to get your creativity started? I have openings in both the live stamp club class and the "To Go" option. E-mail me today to join!
Have a great weekend!