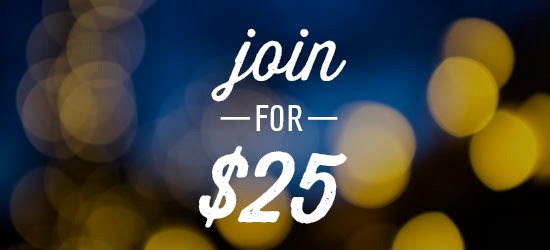 Greetings! Happy Friday…. As you may know from some of my previous posts, Stampin' Up is celebrating their 25th year. And the actual start of the company was in October. So naturally, they want YOU to get in on the fun of this fabulous company for an A.MA.ZING deal! The lowest ever! From Monday, October 7 through October 21 (just 2 weeks!) you can join the Stampin' Up family and more importantly the Pitta Padders team 🙂 for just $25!
What does it mean to "join" Stampin' Up? Well, other than owning some of the most amazing, trendy stamping products around, you'll also enjoy a discount on all your purchases, the ability to earn CASH for the holidays or just to pay some bills and tons of exclusive creative ideas through video tutorials from the home office and loads of inspiration on the demonstrator-only forum: Stampin' Connection.
The best part? There's no obligation — you can totally try this out and if it is not for you… well, no biggee!
This special starter kit includes the following:
■ $26.95 worth of Stampin' Up! product (it must be more than $25, but not more than $26.95 before tax)
■ Business pack which includes:
A box of annual catalogs
A package of the current seasonal catalog
Getting Started DVD
Customer Order Forms
Customer postcards
You still get some amazing perks, too! If you place your first workshop order (total of $150 or more) within the first 30 days of your demonstratorship, you'll also be able to select a stamp set from the 2013-2014 Idea Book and catalog for FREE. You'll also still receive the extra 10% commission (so, 30%) on your first order and any hostess benefits!
You really can't beat this offer! Have more questions or want to schedule a one-on-one coffee date to chat about it (I'll treat!) — e-mail me. Ready to go now? You can sign up here (beginning on Monday, October 7).
Have a great weekend….