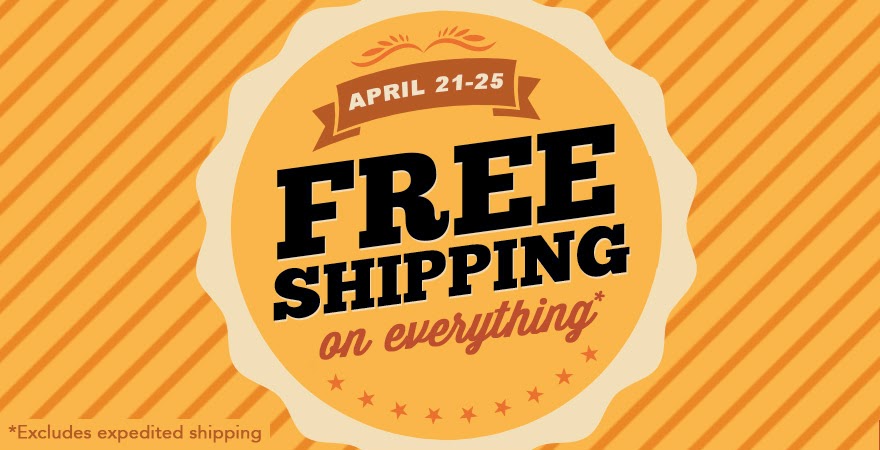 Happy Marathon Monday. Today is an exciting day in Stampin' Up world as well. Not only do we have the retiring stamp and accessories lists for you today, but we also have FREE SHIPPING today through Friday, April 25.
A couple quick reminders before I tell you my top five "sad to see go" items.
1. EVERYTHING is while supplies last so order quickly! The accessories are always while supplies last, but this year the stamps are, too. This means that once a stamp set (or other item) is sold out it is gone … and that could happen today, tomorrow or not until June. So if there is something you really, really want order it ASAP. Note that all the 2012-2014 In Colors are retiring (Gumball Green, Summer Starfruit, Midnight Muse, Primrose Petals and Raspberry Ripple). The cardstock, ink refills, markers etc. WILL sell out and probably sooner rather than later so if you need any of those get them NOW. (Please note that the Raspberry Ripple ink refill is already sold out).
2. Free shipping is on EVERYTHING you order. This is a great time to head to my online store and place an order… no shipping! How cool is that?
3. If you do plan on placing an order, be sure to use this hostess code: ZFVMF2PU
Anyone who orders between now and Friday, April 25 will be entered to win a free Envelope Punch Board from me. Just a little thank you for shopping with me. PLUS… if you use the code above I'll enter you twice! Free shipping and a possible free toy? Doesn't get much better than that, right?
Ok… here are the lists:
Retiring Stamp List PDF
Retiring Stamp List Excel
Retiring Accessories List PDF
Retiring Accessories List Excel
Now… want to know what I'm most sad to see go?
1. Number one for me – hands down — is the Dazzling Diamonds Stampin' Glitter (#102023, $4.50). Boo hoo… I love me a little bling! This product was one of the first things that had me mesmerized when I was first introduced to Stampin' Up. I'm sure Stampin' Up will wow me with something else fun and exciting, though. I just need a moment to pout.
2. Woodgrain Background stamp (clear: 127808, $13.95; wood: 128763, $17.95) – I love this background stamp so much. I do still have my woodgrain embossing folder, but this stamp always looked so beautiful with the nature stamps and, of course, the adorable owl builder punch (don't worry, though, that's not retiring!)
3. Eastern Elegance Designer Series Paper (#130131, $10.95) and the Happy Day Stamp Set (wood: #130294, $21.95; clear: #130297, $16.95) — I know, I'm cheating because I'm putting to products in one listing — but there are so many things I don't want you to miss out on!! I actually paired these together because these are the two products I've used so far on my wedding album and they are so gorgeous together. I also need to order Beautifully Baroque (#130895, $14.95) because that coordinates with these products and it is retiring as well.
Here's a picture of one of my scrapbook pages I made with these products: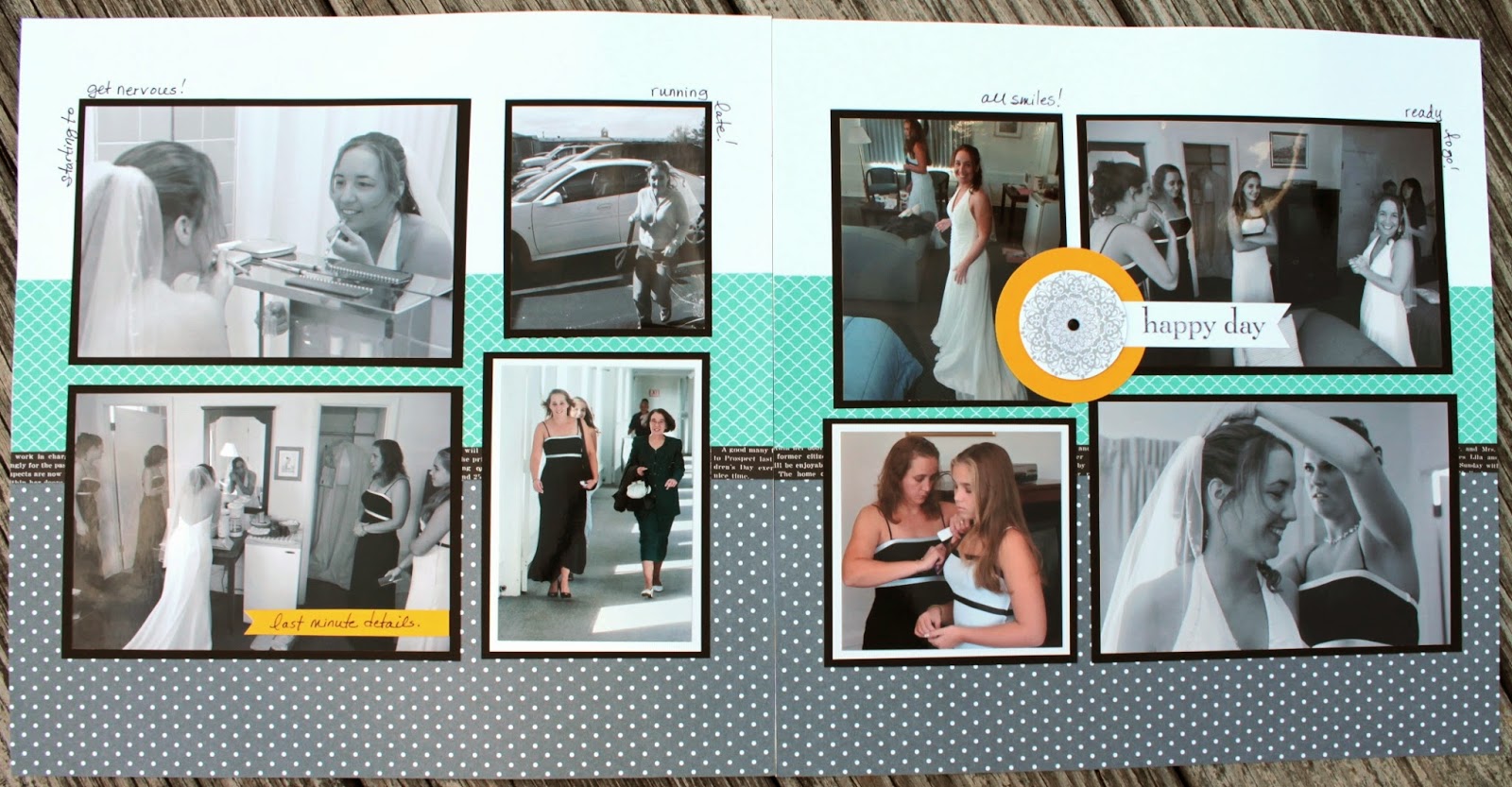 4. Dress Up framelits – you might remember my small obsession with the Dress Up framelits (#130101, $24.95). It totally brought me back to my childhood and my love of paper dolls. Sadly, this one is going, too. So if you've still got a little girl trapped inside you, by all means — add this one to your cart! Here's a couple more beauties using those framelits:
5. Lacy & Lovely (wood: #132025, $24.95; clear: #122887, $17.95) – This set doesn't really look like much when you see it in the catalog, but it is so very versatile. I love that it includes greetings as well. This makes it a one-stop-stamping set. No need to pull out a separate image set and a different greeting set — just pull this beauty out and you're good to go. I can't find a picture of a card using this one right now — but I'll be back with more photos of my favorites in the coming days and weeks. I actually just used this one recently in card class, I believe — so I'll dig it up to show it to you.
Ok, I'm off to enjoy this beautiful sunshine. I hope you have a wonderful day!