Happy Labor Day! I'm glad the sun is back out — at least for us here on the Cape. Hope it is for you, too! I'm just doing a little bit of work this morning and then I'm going to play for the rest of the day. It will likely be my last "play" day for a while!
Of course I wanted to pop back in here today to share with you the next project in my Fall for Holiday Catalog Countdown! Today I'm playing with the Merry Little Christmas "mega" suite. It takes up two full pages in the
new holiday catalog
(pages 10-13). Specifically, I played with the
Merry Little Labels bundle
.
I wanted to show how, while this suite — and this stamp set — are designed to be used for the holidays, it can most certainly be used all year long! Here is my card for today: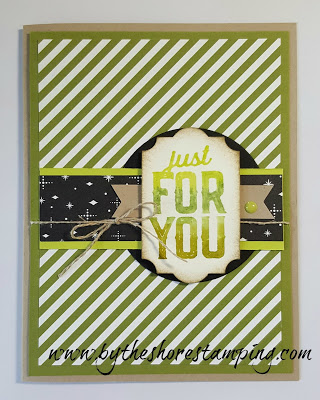 This is a fairly straight forward card, but the part that was really fun and different (and what I really wanted to show you!) is the ombre stamping and clear embossing I did on the sentiment. Here is a close-up of that so you can see a bit more what I'm talking about: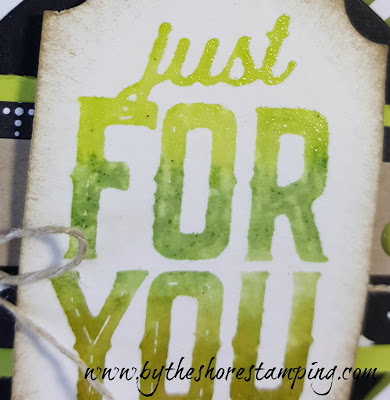 Can you see the shine factor on the greeting? And how it progresses from the three colors: Lemon Lime Twist, Wild Wasabi and Old Olive?
Well, I did a new video today showing you exactly how I did that. I didn't recreate the whole card – because most of it was pretty basic layering, but there is some technique to this one little part. You can check it out in the video below:
Okay… that's it for today. But I'll be back again tomorrow with another fun, fall project! I hope you'll come back to visit.
If you'd like to order some of the goodies shown in this countdown, you can shop
HERE
. I do have a hostess code set up for this Countdown event, so if you could apply
WK7DFWJ7
as the hostess code for your order at checkout I would really appreciate it!
Have a great day and see you tomorrow!
xoxo
Jen