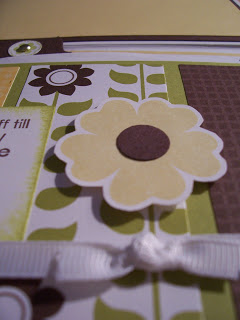 Here is a little sneak peek of a club project my two stamp clubs will be making this week. I'm very happy with the project, but I must say I'm not looking forward to cutting for it! Lots and lots of pieces… but super cute.
It uses the retiring Stitched Exotics stamp set. I really like the versatility of this set and will miss it when the new catalog comes out on July 1.
Click on the link above to see the "Last Chance List" of retiring stamps and accessories as well as the Decor Elements.
You can still get some of these items at up to 50 % off by visiting my website.
Enjoy the rain…. again!