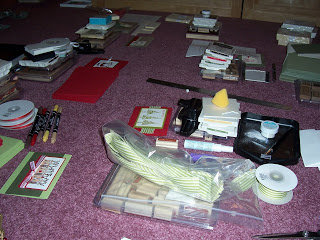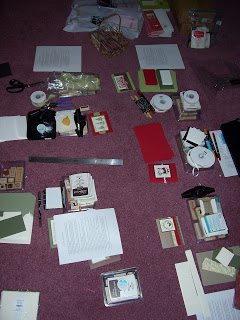 Have you ever wondered what my scrap room looks like before Stamp Club, an event or a big project (probably not, but humor me)? Well here it is…. this is the chaos of my stamp room tonight as I finish putting together the card packs for tomorrow's Holiday Card Stamp-A-Stack.
The worst part about this? Just this past weekend I cleaned my scrap room so that I could see the floor again…. ah, it never lasts long!
Happy Hump day (tomorrow)…. Thanks for stopping by!