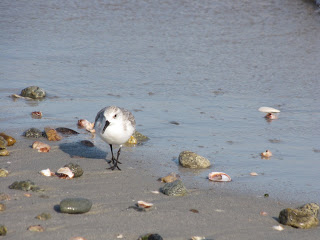 I learned while walking on the beach.
Did you ever read the book that came out years and years ago called "All I need to know I learned in Kindergarten?"
It was a really great book (from what I recall anyway — I think I read in high school). I should read it again.
But on Sunday, I decided to go for a walk on the beach. Boy do I love having the beach to myself again (well and a few other locals) — I just wish it were a big warmer! But it's Ok I'll take it.
Anyway — here is what I learned on my walk: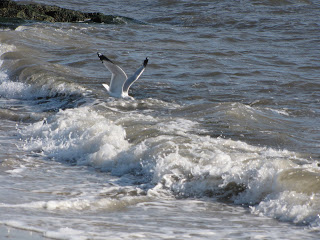 Lesson 1: Life is good — don't be afraid to dive in.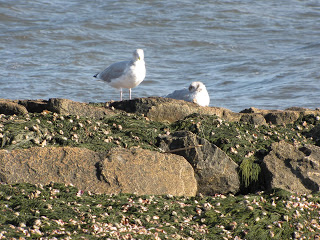 Lesson 2: It's O.K. to stop and rest with a friend (as often as possible!)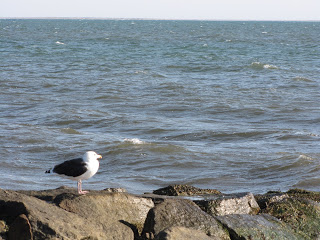 Lesson 3: It's also good to have some alone time to reflect once in awhile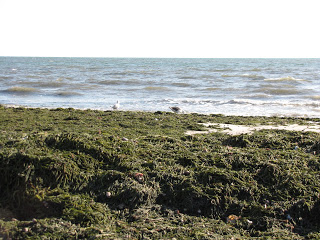 Lesson 4: Sometimes life includes a lot of "Gunk", but the other side is often beautiful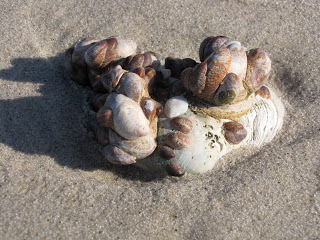 Lesson 5: Whether it's with family, friends or an important cause, it's important to stick together.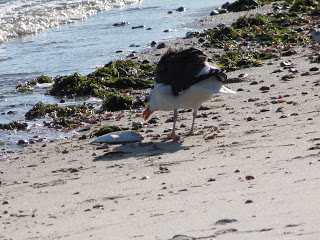 Lesson 6: Always remember to show empathy to everyone. You never know what they are going through. (Doesn't it look like this Sea gull is talking to that fish? I'm sure he's not, but that's how my brain thinks!)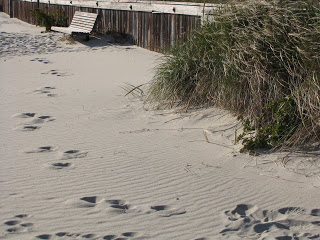 Lesson 7: No matter how big or small … leave your mark.
Hope you enjoyed my beach lessons… see you tomorrow!