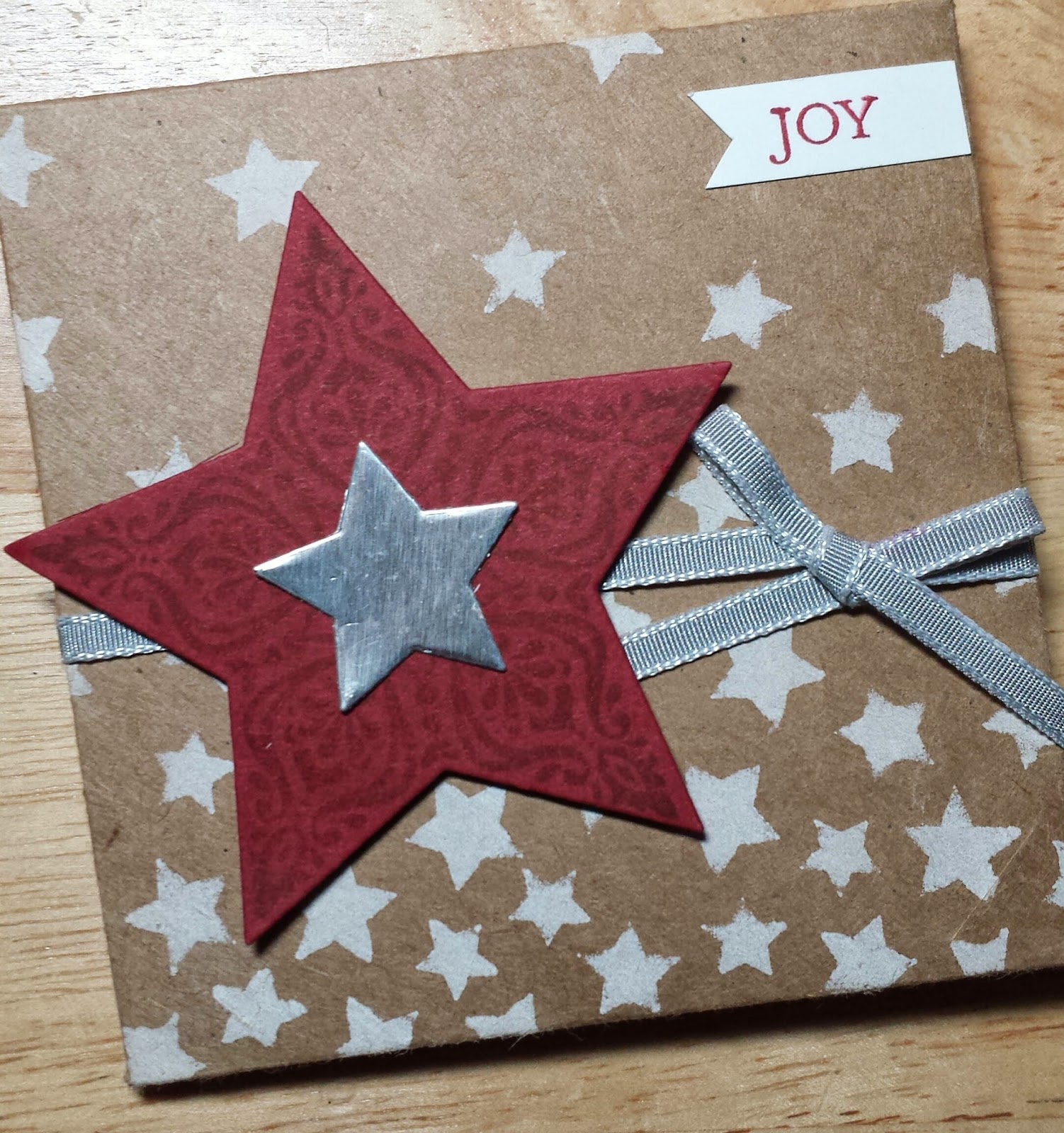 Whew! I almost forgot about this today!! Sorry I'm so late, but it's 11:21 so I still made it. 🙂
Today's gift idea is more of a packaging idea. Because I don't know about you, but now that my niece and nephews are older I have a whole lot of gift cards to hand out!
So to make your gift a little more "thoughtful" why not package it up pretty, right? This gift card holder was one we made at Creative Escape in November using the pre-scored gift card enclosures included in the 2014-2015 Idea Book and Catalog. You get 10 in a package so that's a lot of gifting!
I used my stars mask and whisper white craft ink to stencil the white stars onto the gift enclosure. then stamp a cherry cobbler star on cherry cobbler cardstock and topped it with a silver star… tied a ribbon around the gift card enclosure to hold it shut and popped up the stars with dimensionals. Voila!
So to go along with my hand-stamped gift suggestion for today, my "purchased" Stampin' Up gift suggestion for today is a Stampin' Up gift certificate! Did you know I offer gift cards in any amount and I'll even package them up to look super nice for you! 🙂
On a side note, if you're the type that prefers to get an actual gift for unwrapping… be sure to check-out the year end close-out sale — there are lots of new items in there at up to 80% off, but everything is while supplies last.
Alright… short and sweet tonight… but have no fear… I'll be back again tomorrow!