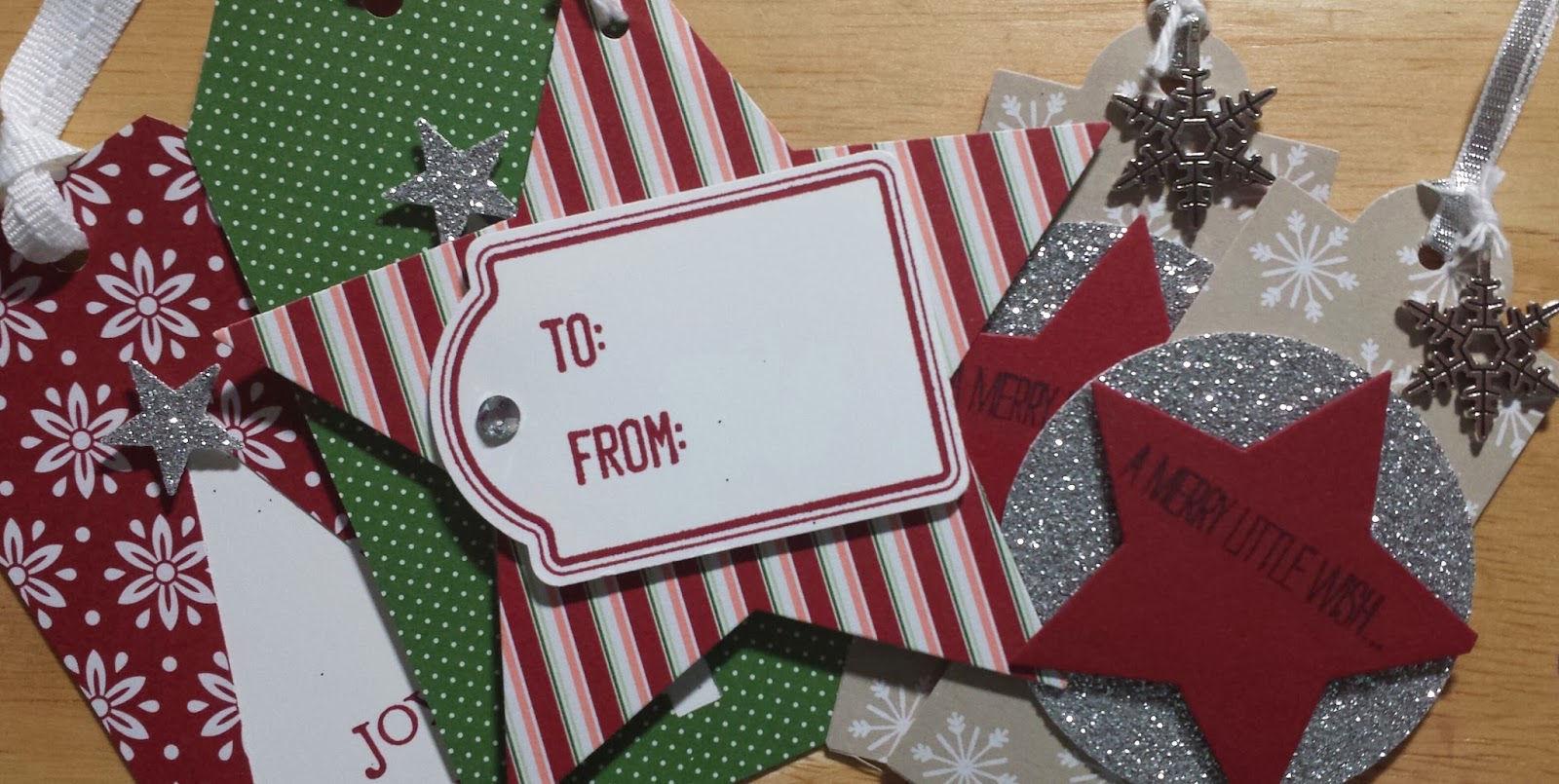 So I unintentionally took a little hiatus over the weekend… sorry about that. It was a busy weekend for me for my "day job" and unfortunately my stampin' job took a back seat!
But I'm back and have another hand-stamped gift idea for you today… do you have any holiday parties to go to in the next couple of weeks? Probably, right? One of the things I love to bring my hostesses is a cute little package of Christmas tags. I took a picture of an assortment of tags I made recently with the Shore Stampers team members. You could easily make two or three of each of these designs in one sitting and put them together in a little cello bag tied with a ribbon and it would make a great hostess gift (add a bottle of wine to that and you'll probably be the favorite guest!). These would also make great gifts for teachers, friends and/or co-workers.
Do you already have someone on your list that is a "Martha Stewart" all on her own? One of my new favorite products from Stampin' Up is the tag topper punches… they make creating tags so, so easy and would be a great gift! We have two different styles (and a new style coming out in the Occasions catalog!) and at just $22 each they are a great price point for a gift.
You can see the scalloped edge topper here and the angled tag topper here.
Well, I'm going to be pretty lame today… I'm off to bed… another busy week for me this week and I'm truly in need of my beauty sleep after this weekend (I even had someone tell me I looked tired this weekend and I had make-up on and everything…. oh well, perhaps it's time for a new foundation/concealer combo!)
Nighty-Night!