Ok. I must admit at the outset… I'm exhausted! I had so much fun at the new Occasions catalog launch in Marlboro, MA yesterday with four other Shore Stampers (hi girls!!), but boy am I beat today… worst part? I have an extra long day at work tonight… oh well… you play, you pay, right! 🙂
Before I move on to today's gift — let me just say that you may want to ask from some cash-ola this holiday season… the new catalog is so, so fun! My wish list is already a mile long… but I digress… we're talking about presents for others today!

Today's hand stamped gift is for a "seasoned" crafter or even for someone who is just starting out. I made this little technique book at convention earlier this year and have referenced it so many times already! Basically, the idea is to create a pretty little book (I used those adorable little kraft grid albums again) and fill the pages with different stamping techniques – my book has some more advanced techniques (but, honestly, not anything you couldn't do as well!), but if you were making this for a new stamper you could do the classics like heat embossing, the rock and roll
technique and "kissing."
I've posted some of the inside pages as well… just so you can see how we put ours together. We took pictures of the finished cards and then wrote notes on how we accomplished each technique.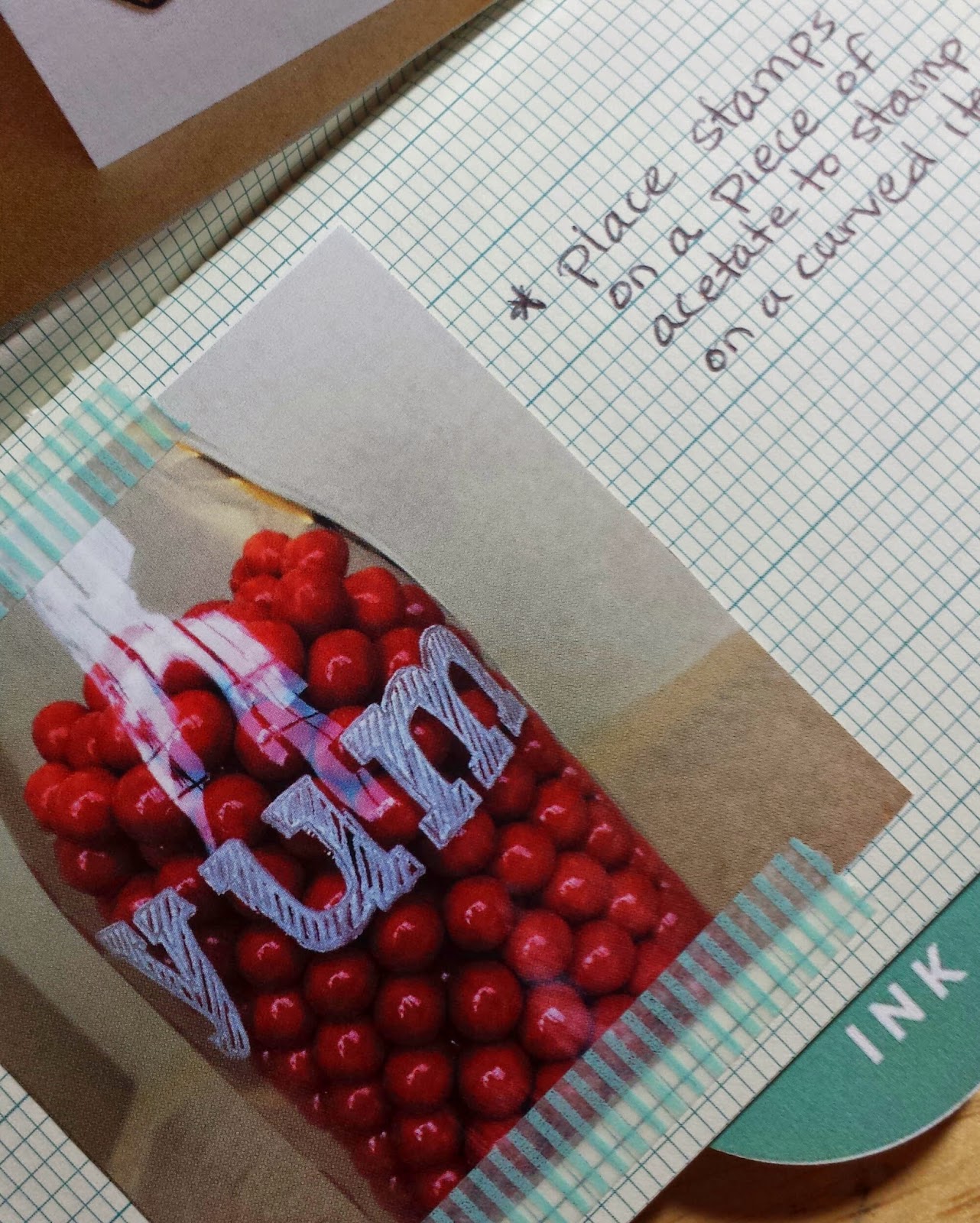 I think the coolest part of my book is that all of the techniques I learned were in a class with four of the Stampin' Up concept artists. Can you imagine if your JOB entailed playing with stamps all day and designing samples for the catalog… so, so fun. I guess I can kind of claim that as I do play with stamps a lot AND get paid for it!!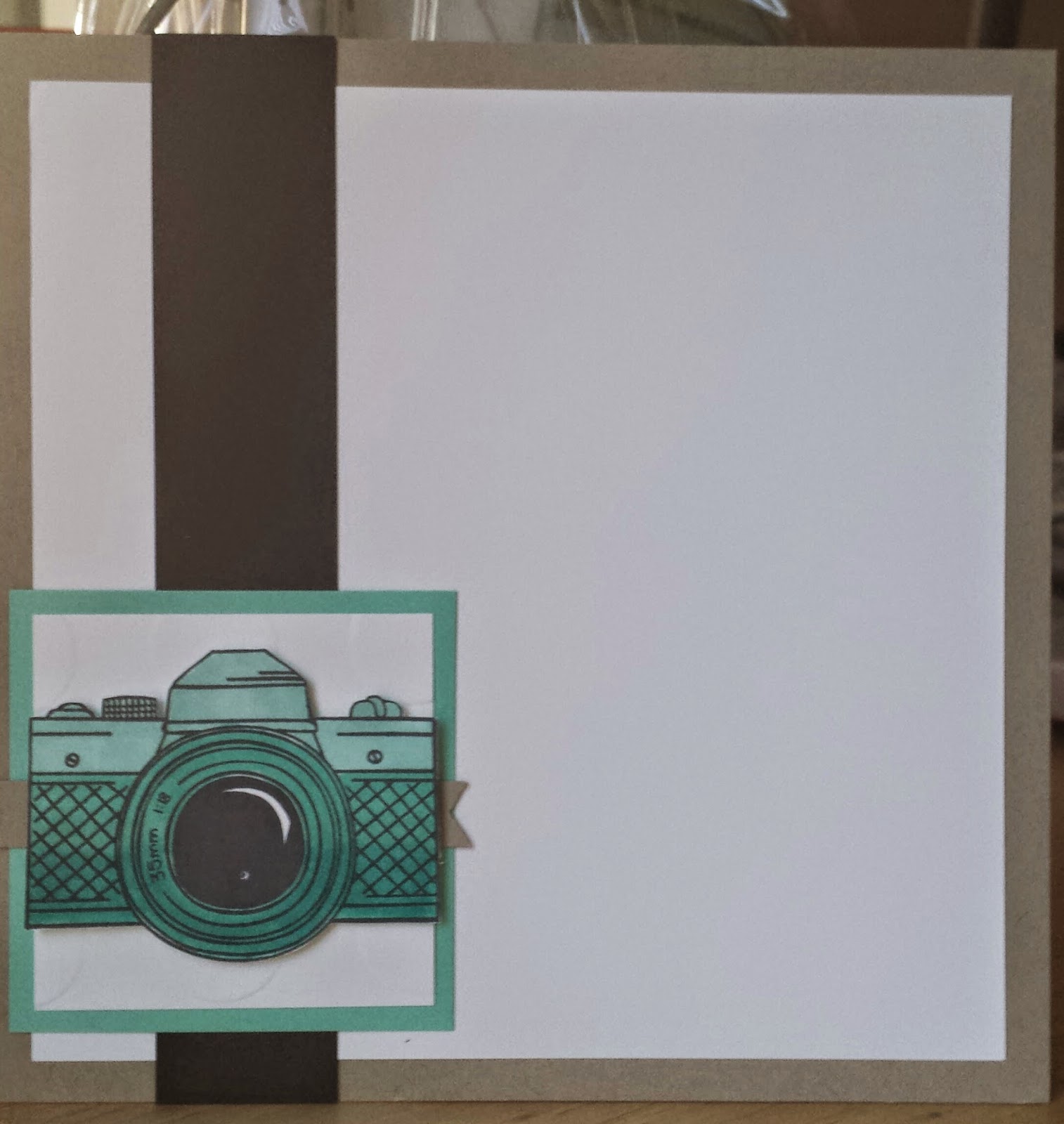 Anyway, on to today's product gift idea. I don't know about you, but I am in love with coloring. I'm not too ashamed to admit that even though I'm approaching 40 (well in a year or so!), I still LOVE to color. I even have my very own Strawberry Shortcake coloring book (remember her?). That's why I was so excited to learn about our new Blendabilities markers. Each color family is sold in a package of three (light, medium and dark) so you can blend your way to beautiful images. It's so much fun. I'm sharing a couple of samples of the projects we made in my Blendabilities class at Creative Escape in November. The card was simple shading 101 and the scrapbook page we did the uber popular "ombre" (light to dark) effect.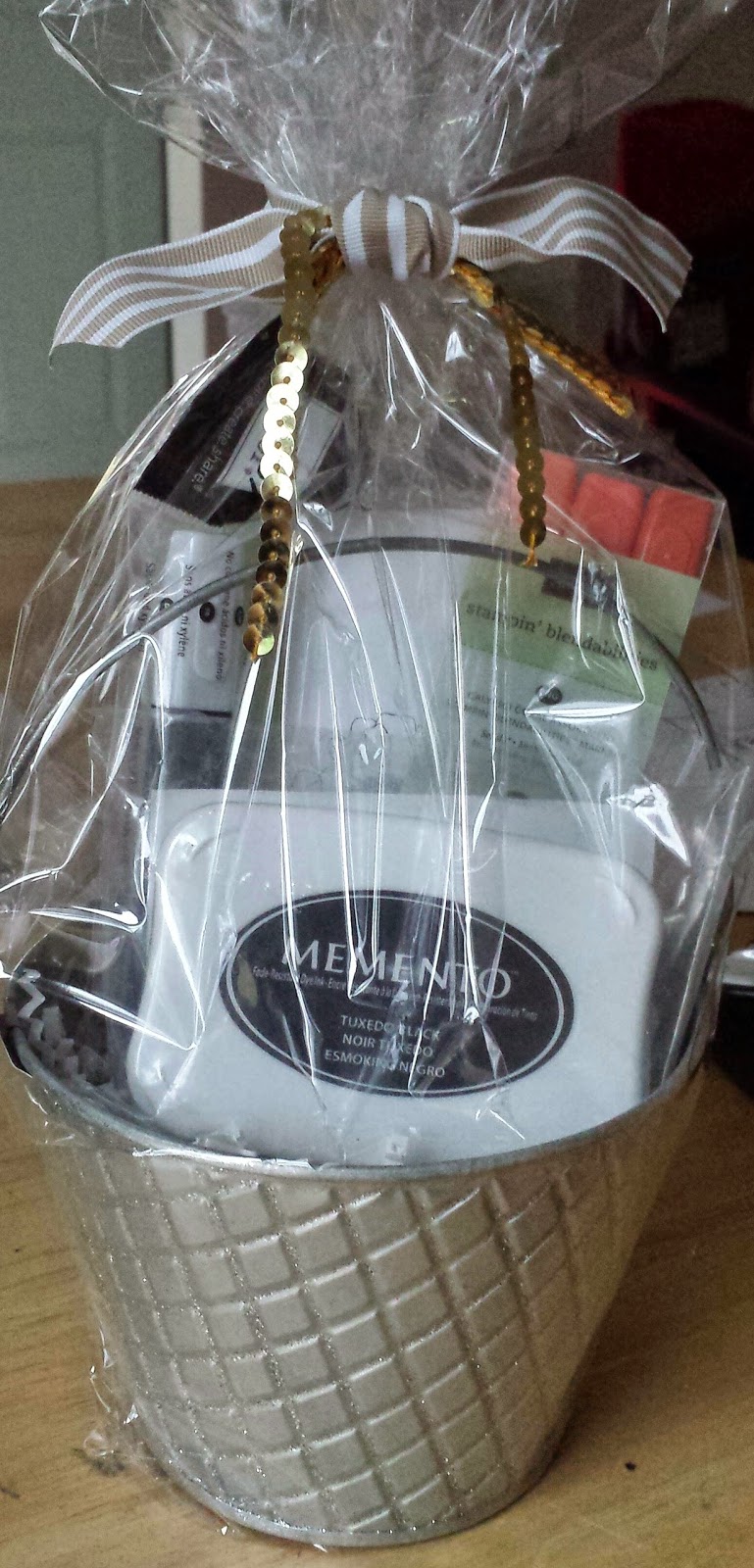 And here is a photo of an adorable little gift basket you could put together for the "color-er" in your life!
Here's the run-down of the product I put in my little basket:
Calypso Coral Blendabilities, (#130996, $11.95) you could include any color, though:
Tuxedo Black Memento Ink Pad, (#132708, $5.95)
Blended Bloom Stamp, (#135906, $11.95)
Blendabilities Color Lifter, (#129369, $4.95)
Okey Dokey… I'm off to work… wish me luck! 🙂